Here is the latest news and updates related to the Corona Virus:
CARES Employee Retention Credit
Eligibility
With regard to PPP Loans and the Employee Retention Credit
Employers can receive both a Small Business Interruption Loan under the Paycheck Protection Program (PPP) and the employee retention credit; however, employers can't receive both loan forgiveness and a credit for the same wages. Any wages taken into account in determining the employee retention credit can't be taken into account as wages for purposes of the credits under sections 41, 45A, 45P, 45S, 51, and 1396.
Decline in Gross Receipts
Effective January 1, 2021, employers are eligible if they operate a trade or business during January 1, 2021, through June 30, 2021, and experience either:
A full or partial suspension of the operation of their trade or business during this period because of governmental orders limiting commerce, travel or group meetings due to COVID-19, or
A decline in gross receipts in a calendar quarter in 2021 where the gross receipts of that calendar quarter are less than 80% of the gross receipts in the same calendar quarter in 2019 (to be eligible based on a decline in gross receipts in 2020 the gross receipts were required to be less than 50%).
If you feel that you qualify for this credit, please let us know and we will help you file it if you are on Intuit Assisted Payroll or Intuit Enhanced Payroll.
Treasury Department, PPP Loan Forgiveness FAQ Update (as of 8-4-20)
As you all know, PPP Loan forgiveness has been a moving target. There are lots of questions and varying answers. So, coming from the Treasury Department source of truth, here is their latest FAQ update: PPP Loan Forgiveness FAQs
Relevant Topics:
What is and isn't forgivable
What are the limits per employee and per owner
What is considered a forgivable payroll cost
Breaking News: Paycheck Protection Program (PPP) Loan Terms Updated
Great news! Thanks to action by Congress on June 3, small business owners now have more flexibility in using their PPP loan. Paycheck Protection Flexibility Act H.R. 7010
Relevant Changes:
Lengthens the loan forgiveness period from eight weeks to 24 weeks.
Lowers the amount of PPP funds that must be spent on payroll from 75% to 60% and allows 40% for other qualifying expenses.
Delays employer payroll tax payments through the end of 2020.
Exempts borrowers from the FTE loan forgiveness reduction if borrowers are unable to return to the same level of business activity as before Feb. 15th due to Covid-19.
Good Faith Certification for PPP Loan Recipients
The SBA in Consultation with the Treasury Department has updated it's FAQs in regards to PPP Loan Forgiveness and Good-Faith Certification for Loan amounts less than 2 Million. See
PPP Loan FAQ# 46 here
. In summary: "Any borrower that, together with its affiliates,
20  
received PPP loans with an original principal amount of less than $2 million will be deemed to have made the required certification concerning the necessity of the loan request in good faith."
While this latest update suggests that loans under 2 Million will not be subject to scrutiny by the SBA, VARC Solutions highly recommends you maintain complete and accurate documentation regarding the use of PPP Loan Proceeds. Since this is a fluid situation and we're still seeing lots of variation between local banks, we recommend you maintain accurate records and consult with your approved SBA Lender/bank for clarity regarding your specific situation. Thanks to our good friend Leslie Simmons for passing on this latest update.
PPP Loan Forgiveness
We received the following information from a local bank in regards to PPP Loan Forgiveness. Passing it along as it might apply to you as well. (information subject to change. Check with your SBA approved bank/lender for specific details for your situation).
Related to PPP Loan forgiveness, the interim final rule, released Tuesday, April 14th, clarified that forgiveness would depend on the amount spent for payroll costs including salary, wages, and tips, up to $100,000 of annualized pay per employee (for eight weeks, a maximum of $15,385 per individual), as well as covered benefits for employees (but not owners), including health care expenses, retirement contributions, and state taxes imposed on employee payroll paid by the employer (such as unemployment insurance premiums).If you allocated more than $15,385 per individual to payroll costs over the next 8 weeks from your loan proceeds and you do not want to have a loan balance at the end of 8 weeks, you may want to set aside the difference to use to pay back the balance on your loan after forgiveness from SBA is applied.Forgiveness for owner compensation replacement calculated based on 2019 Form 1040 Schedule C net profit, will be limited to 8 weeks' worth (8/52) of 2019 net profit.For applications submitted before either of the interim final rules or clarifications in FAQs, the latest rules and requirements regarding forgiveness will apply.For all borrowers, documentation of expenditures incurred and paid during the next 8 weeks (from the date of your loan funding) for payroll costs and qualified rent, mortgage interest, and utilities must be accounted for. We will not know for certain what the requirements for forgiveness are until the final ruling comes out, so the following items are subject to change until that time. We suggest that you start a file including the following:

Documentation of payroll expenditures in and around February 15, 2020 verifying you were in business at that time

Third party or other payroll records, including checks/paystubs documenting payroll costs as they are incurred and paid over the next 8 weeks

Invoices/statements and cancelled checks/bank records for healthcare and retirement costs as they are incurred and paid over the next 8 weeks

Cancelled checks/bank records for rent payments over the next 8 weeks

Statements and cancelled checks/bank records for mortgage interest over the next 8 weeks

Statements and cancelled checks/bank records for qualified utilities incurred and paid over the next 8 weeks

This file, at a minimum, will be used in your application for forgiveness.
Recorded Webinar on the (PPP) Payroll Protection Program
In this Recorded Webinar, Learn:
All the Information and Facts you need to stay in business so you and your employees continue to get paid!
Find Out Exactly What You Need to Do, and How We Can Help You!
Learn about Intuit Aid Assist (Enabling PPP Loan application within QBO)
S.3548 – CARES Act (including PPP Loan provisions)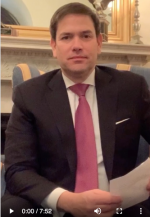 Families First Coronavirus Response Act for small employers:

With the constant inundation of information regarding the COVID19 Pandemic, the attached document contains pertinent information from the Department of Labor, the Internal Revenue Service, and the Society of Human Resources Management. This information provides the regulations, processes, and guidelines as they relate to the new Families First Coronavirus Response Act (FFCRA), effective April 2, 2020, and sunsets December 31, 2020.
Thanks to our friend Ann Strouhal for putting this together.
Notice from Texas Comptroller of Public Accounts:

These are challenging times for businesses all over the nation. The Texas Comptroller's office knows that during periods of economic hardship, paying or remitting taxes and fees on time can feel like an extra burden when there's so much uncertainty. We're thankful to those businesses that were able to remit state and local sales taxes they collected from customers in February on the March 20, 2020, due date.

We understand that virtually all of our taxpayers are doing their best to remain in compliance and be responsible in submitting the taxes they collected from their customers. With that in mind, our agency is here to offer assistance to those businesses that are struggling to pay the full amount of sales taxes they collected in February.

For businesses that find themselves in this situation, our agency is offering assistance in the form of short-term payment agreements and, in most instances, waivers of penalties and interest.

We ask that you contact our Enforcement Hotline at 800-252-8880 to learn about your options for remaining in compliance and avoiding interest and late fees on taxes due.

In addition, we have a variety of online tools for businesses seeking assistance. See our COVID-19 emergency response webpage for access to online tools, tutorials and other resources for tax services, and to establish 24/7 online account access with Webfile.

We're standing by to help Texas businesses during these difficult times.