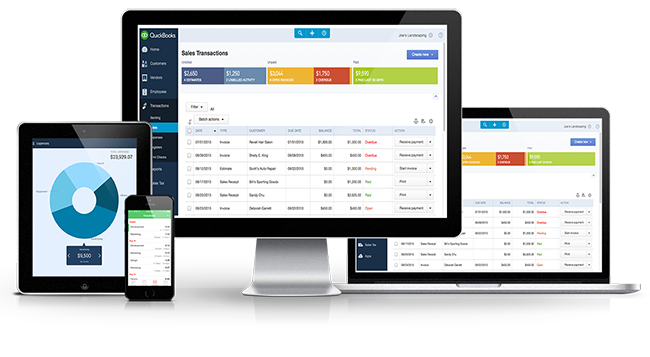 Call VARC Solutions for
the best pricing on all
your QuickBooks
needs
281-412-6914
sales@varcsolutions.com
QuickBooks Online, with more than 4.8 million users worldwide,
is fast becoming one of the most popular accounting programs
available.
With QuickBooks Online you can access your accounting information anytime, anywhere you have an internet connection, from your mobile device or desktop. Users can also organize everything in one place, record sales and get paid faster, keep track of money you spend, and see how much money you are making.  You can choose one of four specialized versions that fits your business; New Business, Professional and Field Services, Product Sellers, or Non-Profit Organization.

Just choose the plan that is right for you and you will be up and running in no time.  Choose the Simple Start for basic accounting functions, add bill management/payment and sales/profit reports with the Essentials plan, or step up to Plus to include inventory tracking and 1099 preparation/printing.
QuickBooks Online Simple Start
Create estimate and invoices
Download bank transactions
Works on PC, Mac, and mobile
QuickBooks Online Essentials
Get all Simple Start features
Manage and pay bills
Multiple people can use it
QuickBooks Online Plus
Get all Essentials features
Track inventory
Prepare and print 1099s
Getting started with QuickBooks Online