Time Tracking Built for QuickBooks and Quickbase
QuickBooks Time makes time tracking effortless. It's flexible, easy to use, works anywhere, saves money on payroll, and is a perfect fit for companies of any size.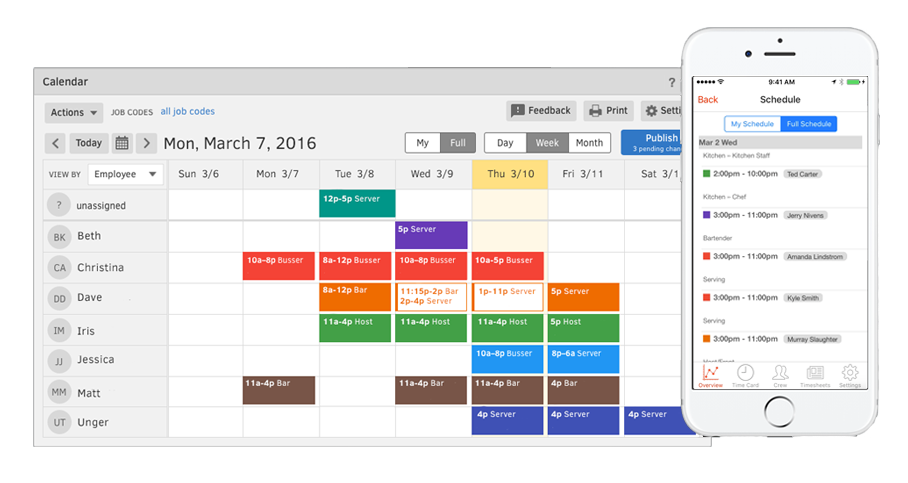 Payroll Payoff
QuickBooks Time saves businesses thousands of dollars a year on payroll—up to 8% of their gross costs according to the American Payroll Association. Simple time tracking, accurate-to-the-second timesheets, and daily overtime reminders all contribute to big savings.
Want to see exactly how much YOU could be saving? Check out our payback calculator here!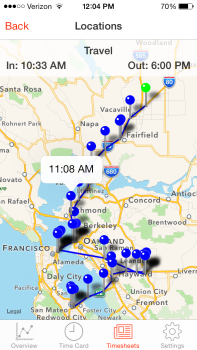 GPS Mapping
One of the best features of QuickBooks Time is the sophisticated GPS mapping system it offers at no extra cost. The Who's Working window in every QuickBooks Time account shows every employee on a single map whenever they're on the clock. Zoom in for a closer look and clusters of teams burst into individual pinpoints. It's groundbreaking stuff!
Time Tracking with Scheduling
The ability to add shift or job scheduling to your time clock is another fantastic feature of QuickBooks Time. For just $1 extra a month per user QuickBooks Time Scheduling lets managers plan as far ahead as they need to with drag-and-drop simplicity, customizable color-coding, and instant alerts that keep everyone on the same page. Combined with TSheets by quickbooks GPS tracking, it's a set-up that dispatch companies in particular are showing huge interest in.
Integrate QuickBooks Time (formerly known as TSheets) with Quickbase
We're QuickBooks, QuickBooks Time, and Quick Base Experts!
We've integrated all three apps into a seamless workflow for you and your team.
No More Duplication of Entry.
Sync new customers and employees from QuickBooks to QuickBooks Time. Sync QuickBooks Time to Quickbase for approval and management reporting. Sync Timesheets, Customers, and Invoices from Quickbase to QuickBooks for payroll and client billing.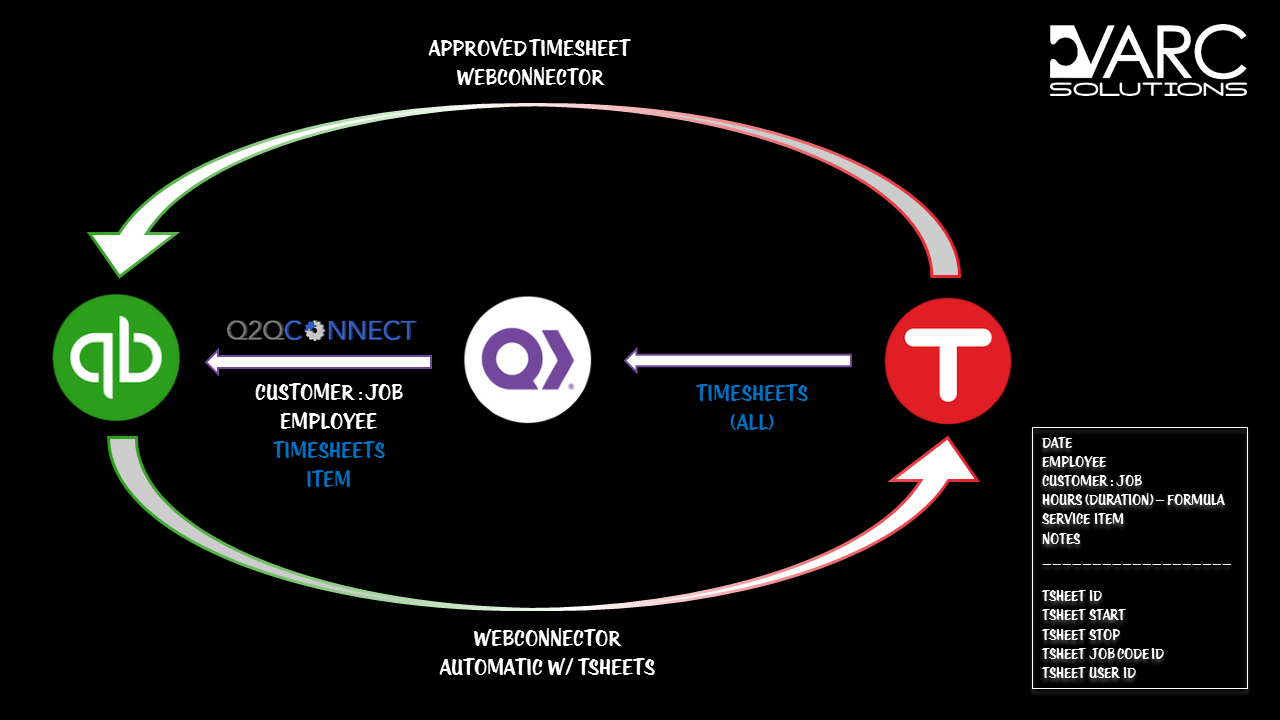 Customer Testimonials
"I now know which projects are profitable."
"With project time tracking, I always felt a step behind. Now, I can see what's happening in real time—and respond accordingly.
"I just didn't know how projects were going until it was too late. At any given time, I wanted to know where my employees were working, on which projects, and for how long.
"A pipe dream? Not with QuickBooks Time.
"The Who's Working feature shows me what's up with my employees in real time, no matter where work takes them. So I know which projects are profitable, and what needs shoring up."
Get 30 days of FREE time tracking!
Getting started with QuickBooks Time is easy and we're proud to be able to offer you an exclusive discount that gives you your first 30 days of time tracking FOR FREE.
To claim your discount and start tracking your time with QuickBooks Time today, just head over to the QuickBooks Time website using this link.
No credit card required. Cancel anytime.