QuickBooks is the best bookkeeping software on the planet. But many businesses find that they need additional tasks performed that are not accomplished by QuickBooks. When that is the case, VARC Solutions can set up users with one or more of the many QuickBooks 3rd party apps that fully integrate with QuickBooks. Here are a few of our favorite QuickBooks Integrations.
Time Tracking and Scheduling That Saves You Time
TSheets by quickbooks is a flexible, easy-to-use time tracker filled with innovative tools to help you maximize your most valuable resource: time. Whether your employees sit in an office, work in a warehouse,  travel between job sites, or spend the day on the road, there's a simple time tracking solution just for you!
QuickBooks Hosting at its Highest Quality
#1 reason why clients gotomyerp: everything just works.
Endorsed by Intuit, "the highest quality" provider of hosted applications for micro, small, mid-sized businesses and accounting firms running QuickBooks cloud.
Enable your team by working together – securely, easily and anywhere. No, seriously. Any device, any location.
Tax Compliance for Businesses of All Sizes
Avalara lives and breathes tax compliance so you don't have to. Navigate rapidly changing rates and rules with advanced tax software that integrates with your existing business applications.
Streamline Your Operations
Whether you are manufacturing, distributing, selling, servicing, or just managing goods, Fishbowl can handle your process with ease. There is a reason they are the #1 manufacturing and inventory management software for QuickBooks. 
Gain Clear Reporting and Visual Business Insights
QQube simplifies the access to your information and provides drag and drop functionality in the reporting tool of your choice. Sales and Customer Metrics, Financial Analysis, Job Costing, Inventory Management, Payroll, Audit Trail  and Sales Tax.
The CRM Designed for QuickBooks
From lead to repeat and everything in between. Method:CRM has features you won't find anywhere else. Patented QuickBooks sync and it's 100% customizable and 100% code-free. Streamline your business with automated lead collection, track your opportunities, and win more deals — then sync your new customers to QuickBooks with the click of a button.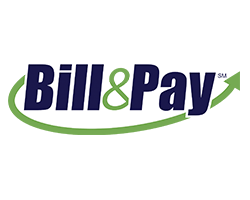 Start Getting Paid Faster Today
Bill & Pay is a complete invoicing and payment solution that will streamline your accounts receivable process. For QuickBooks users, our Premium solution includes an automated sync of customers, invoices,  payments and more. Our Enterprise solution can work with any system.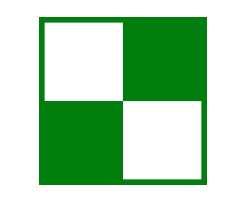 Quickly Import Data from Virtually any Source as QuickBooks Transactions or Lists
From within the Transaction Pro Importer, you can easily import QuickBooks transactions, lists and bank statements from any Excel, text file, or database that supports ODBC. Easy configurable field level mapping gives you complete flexibility and control in importing your data. Transaction Pro will even enable you to edit your data prior to sending it into QuickBooks.
Host Your Trusted Apps in the Cloud
Endorsed by Intuit, Right Networks is the leading provider of hosted applications for small businesses and  accounting firms. Right Networks is the right choice to move your organization to the cloud.