VARCBasePM is a fully-customizable CRM (Customer Relationship Management) solution that helps you run your business, make sales, and automate business processes. It is the ultimate Practice Management tool.
This solution was created initially to help QuickBooks Solution Providers and QuickBooks ProAdvisor Consultants. But VARCBasePM has been built to handle the CRM needs of any consultant or client-based service business. It's what you've been looking for to improve customer relations, increase sales, and grow your business.
Organize your practice with a fully customizable CRM to track calls, tasks, billable time, and support issues.
VARCBasePM will create proposals, engagement letters, and any other client forms  at the push of a button. Minimize wasted time and maximize profitability with the fully customizable VARCBasePM!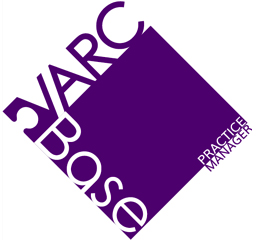 VARCBase PM is a
feature-rich
application that will allow you to:
Empower Your Sales Staff
Access Client Data
Track New Prospects
Record Firm Data
Record Login Data
Track Client Tasks
Create Time Sheets for You and Your Staff
VARCBase PM also Includes a Client Support Portal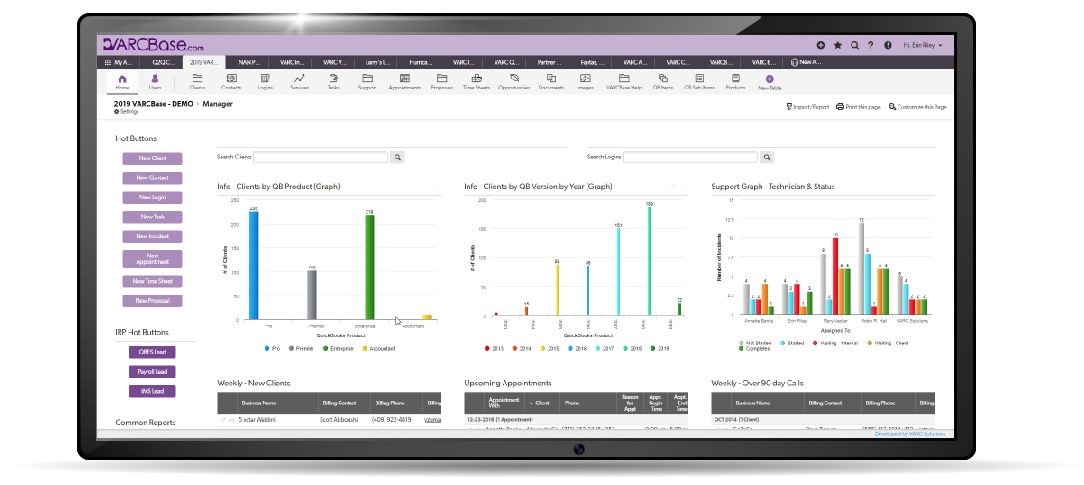 Testimonials
"VARCBase Practice Manager is a robust and efficient system that all QuickBooks consultants should utilize. The robust customization that has been created by Robin and her crew at VARC Solutions specifically for us, and it is exactly what I have been looking for. It is ready to use at the click of a button and everything I need to manage my firm is available and easy to use. Thank you for your persistency in making this perfect for my workflow."
– Dawn W. Brolin, MSA – Radio Free QuickBooks
"VARC Solutions is a key asset for us in getting extra power to QuickBooks thru Quickbase. Quickbase can fill the holes and expand functionality your customers may need that are not possible in QuickBooks and often not an option in affordable apps."
– George Williams – President, Boca Bookkeeping
"The Quickbase and Q2QConnect set up went very smooth, and my vision took on reality. It changed our work environment. Quickbase and VARC Solutions was the right solution to change our businesses from an inefficient one to one where we could indeed make the customer and the job we were working on the focus."
– Kristen Taylor – Owner, Taylord for You