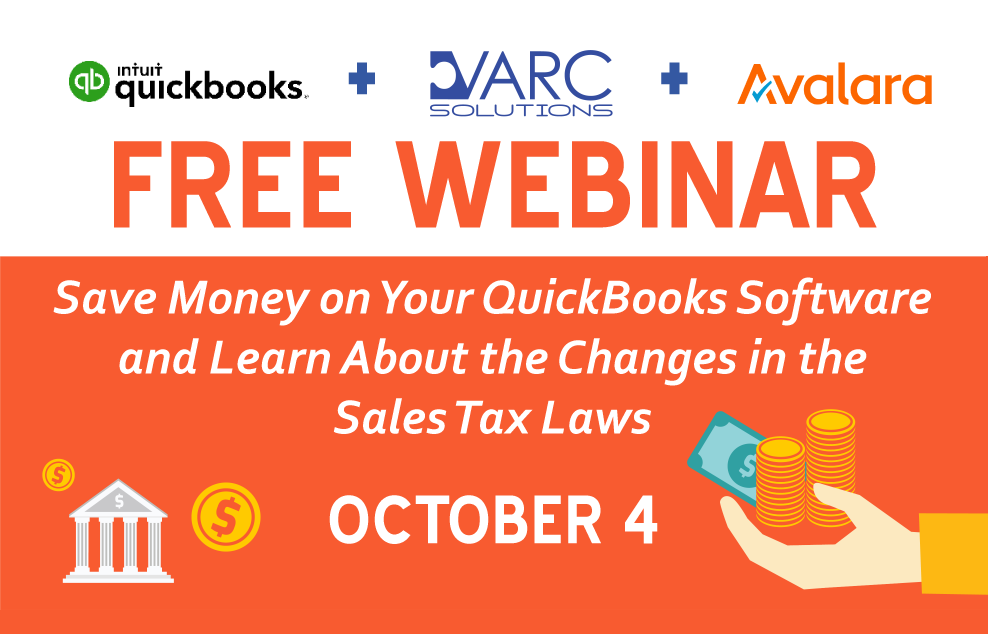 QuickBooks + AvaTax Bundle: VARC Solutions

Save Money on Your QuickBooks Software and Learn About the Changes in the Sales Tax Laws
Do you charge sales tax? Do you have inventory? How about payroll? Do you have multiple people in QuickBooks at one time? Do you sell across state lines?
If any of these apply to you then we help make sure that you have all of the information that you need!
Join Robin Hall and Avalara's Matthew Hammond for a special webinar and find out ways to save money on your QuickBooks software and learn about the changes in sales tax laws. 
OCTOBER 4, 2018 · 11:30 – 1:00 CST

For more information or assistance with your registration, please call 281-412-6914 or shoot us over an email at Sales@VARCsolutions.com!