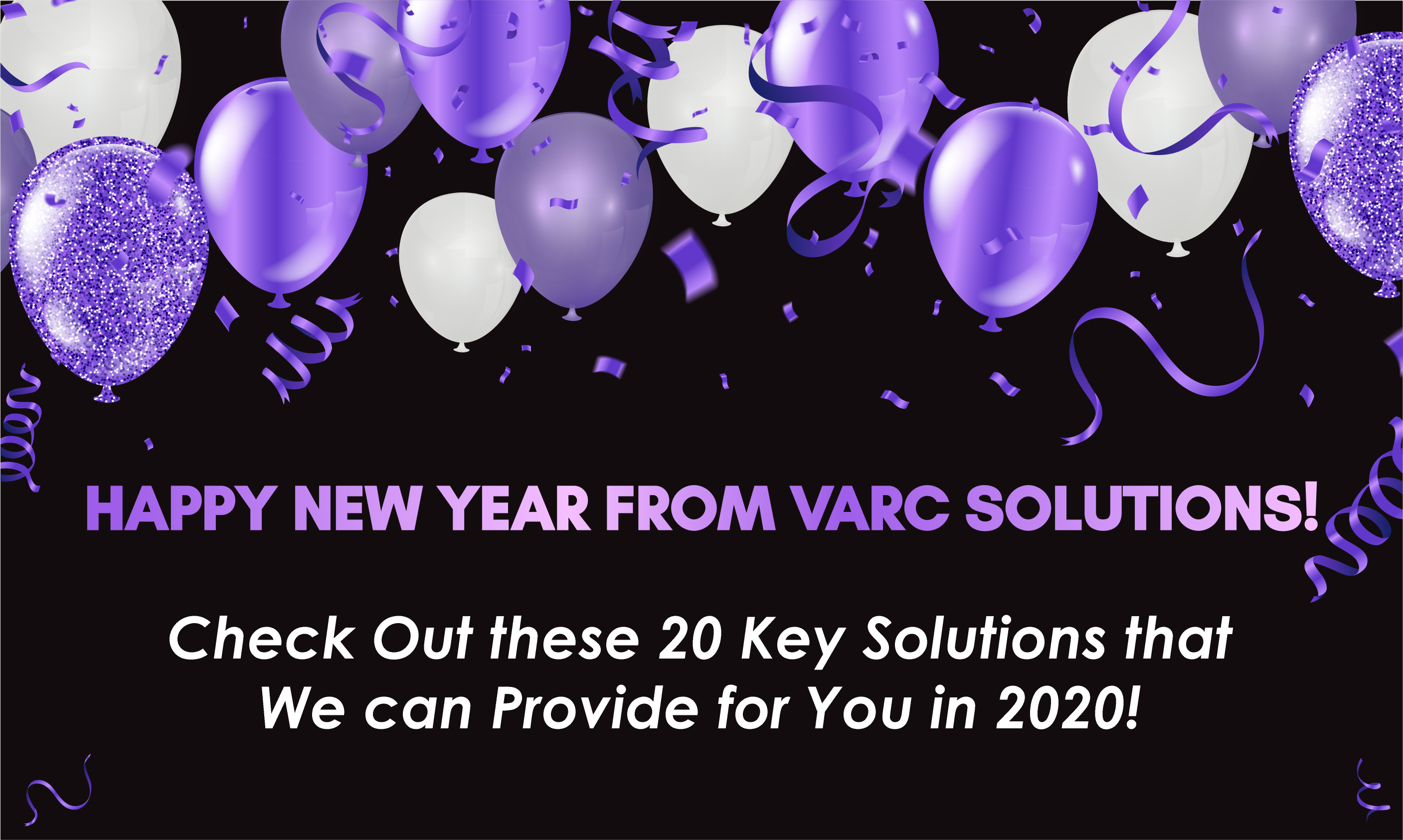 20 Key Solutions for Your Business in 2020!
It's a New Year, and VARC Solutions wants to help you ring in 2020 with our 20 years of business expertise to bring you new solutions and best practices!
20 Key Solutions that We can Provide for You in 2020:
31 Point End of Year QuickBooks File Review for Tax Prep
Assess your workflow processes and recommend new solutions for streamlining
Bookkeeping services with our team of QuickBooks ProAdvisors (weekly, monthly or quarterly!)
Customize a new Customer Relationship Management System for you
Provide a discount for you on purchasing QuickBooks
Recommend and help you integrate new software into your QuickBooks
Introduce you to Quick Base, an app that may be customized to your specific workflow
Sync your QuickBooks and Quick Base applications with Q2Q Connect
Develop custom applications for automating invoicing and accounting tasks
Set up secure dedicated server Cloud Hosting for you
Provide you with QuickBooks training for both online and desktop versions
Help you assess different payroll processing options
Assess your inventory management needs and recommend best solutions
Provide checks and forms that work efficiently with your accounting software
Reduce your shipping costs with FedEx, UPS and DHL with our automated audit tool
Provide preferred pricing on credit card processing software
Provide you with Quick Base training on-site or remote
Replace old unscalable software with scalable web-based solutions that grow with you
We'd like to help your business make 2020 the year your goals are achieved with streamlined processes and expert advice!
Contact us today so that our team of QuickBooks Certified Advanced ProAdvisors or team of Quick Base Certified Developers may assist you.
(281) 412-6914  ·  Sales@VARCsolutions.com