We're Experts at Turning Your Business Challenge Into a Solution.
Your business wants to fix a problem, improve operational efficiency, track customers, projects, inventory, etc. Regardless of the problem, we'll build you a scalable solution.
Read our Case Studies below for some of the awesome work we're doing!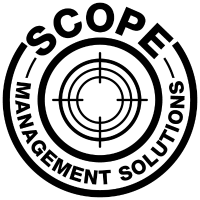 Brief History Scope Management Solutions LTD, founded in 2004 by co-owner Dean Richardson, improves audit and materials-management processes for industrial companies. As an independent integrator, their team has over 40 years of combined materials management industry experience. Their primary focus is helping customers take control of their material management systems. Scope Management Solutions leverages VARC Solutions as a financial and business best practices consultant. Scope's Challenge Successful growth required managing employees at numerous job sites Inconsistent processes at different job sites was lowering productivity Need for better visibility for project management and daily operations Scope…
What Can Our Quick Base Experts Build for You?
You're one click away from your business solution.