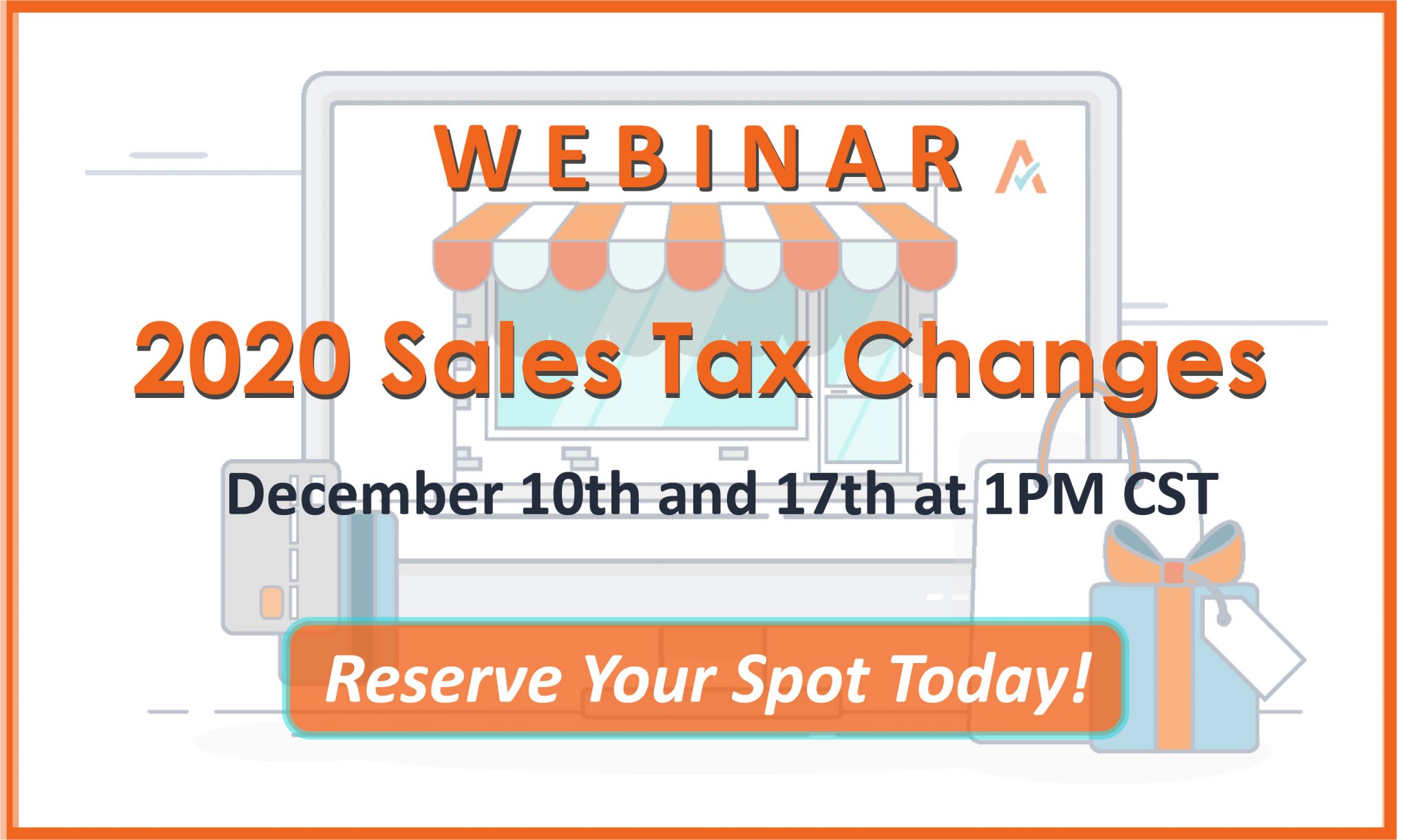 2020 Sales Tax Changes Webinar
For anyone that deals with sales and use tax, this is the most important presentation to attend this year!
2019 brought dramatic changes in sales and use tax rules.
As 2020 nears, now's the time to prepare for even more sales tax changes to go into effect.
Don't miss Avalara's upcoming webinars, 2020 Sales Tax Changes, presented by Scott Peterson, VP of U.S. Tax Policy at Avalara.
He will cover:

The current state of sales and use tax in the U.S.
Which states have enacted economic nexus, and what's expected to change in 2020
New requirements for marketplace sellers (Amazon, Etsy, etc.)
A look at cross-border eCommerce and what international sellers must know about sales tax
Answers to your own questions via chatbox
Dates (Two options):
December 10th and December 17th
11:00AM PST/ 1:00PM CST/2:00PM EST
Duration:
90 minutes