Building a Quick Base application starts as an idea.
Your business wants to fix a problem, make internal processes operate more efficiently, or track customer interactions more efficiently.  In today's environment, your data is the lifeblood of your business, and your Quick Base is the tool that collates that data and turns it into productive information.
Success in business does not happen by accident.
Directed, determined efforts produce results.
With Quick Base, businesses gain greater insight into their performance, achieve higher levels of productivity, and find new sources of competitive advantage.  VARC Solutions will work with you to build a Quick Base application that moves your business forward, and empowers you to realize your goals and reach your greatest potential.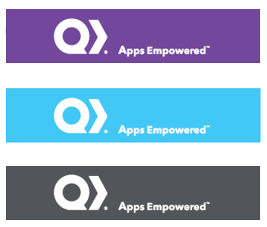 VARC Solutions is dedicated to providing each client with a personal experience that meets every need.
We have built across a wide spectrum of applications that run from simple database solutions to elaborate full application builds. 
Having experience in multiple industries allows the VARC team to quickly understand, take action, and develop customized Quick Base applications for their clients.
Brief History Quadmark, established in 1999, is an international consulting firm with consultants globally spread out to help their clients improve their everyday business processes. Quadmark makes companies successful by inspiring transformation and helping people to perform. They put some of the best minds in their industry to work, pushing productivity through training and coaching, sales enablement and business consulting. Quadmark's Dilemma Quadmark's international growth brought challenges across the organization, resulting in ineffective communication between groups across multiple time-zones and locations.  Their use ofspreadsheets and text documents could not accommodate the size and complexity of their projects; with their business specific processes, their need for ease of accessibility, and their global client base, they needed a platform that was very specific. Quick Base and VARC Solutions were able to completely fulfill all of their needs and more; Quick Base is a cloud-based platform allowing Quadmark to access their information from anywhere, VARC Solutions created a comprehensive project management system that is user friendly, and VARC Solutions built all of Quadmark's business-specific needs, including an integration…
What Can Our Quick Base Experts Build for You?
We solve business problems. Let's work together to create a next level solution for you.