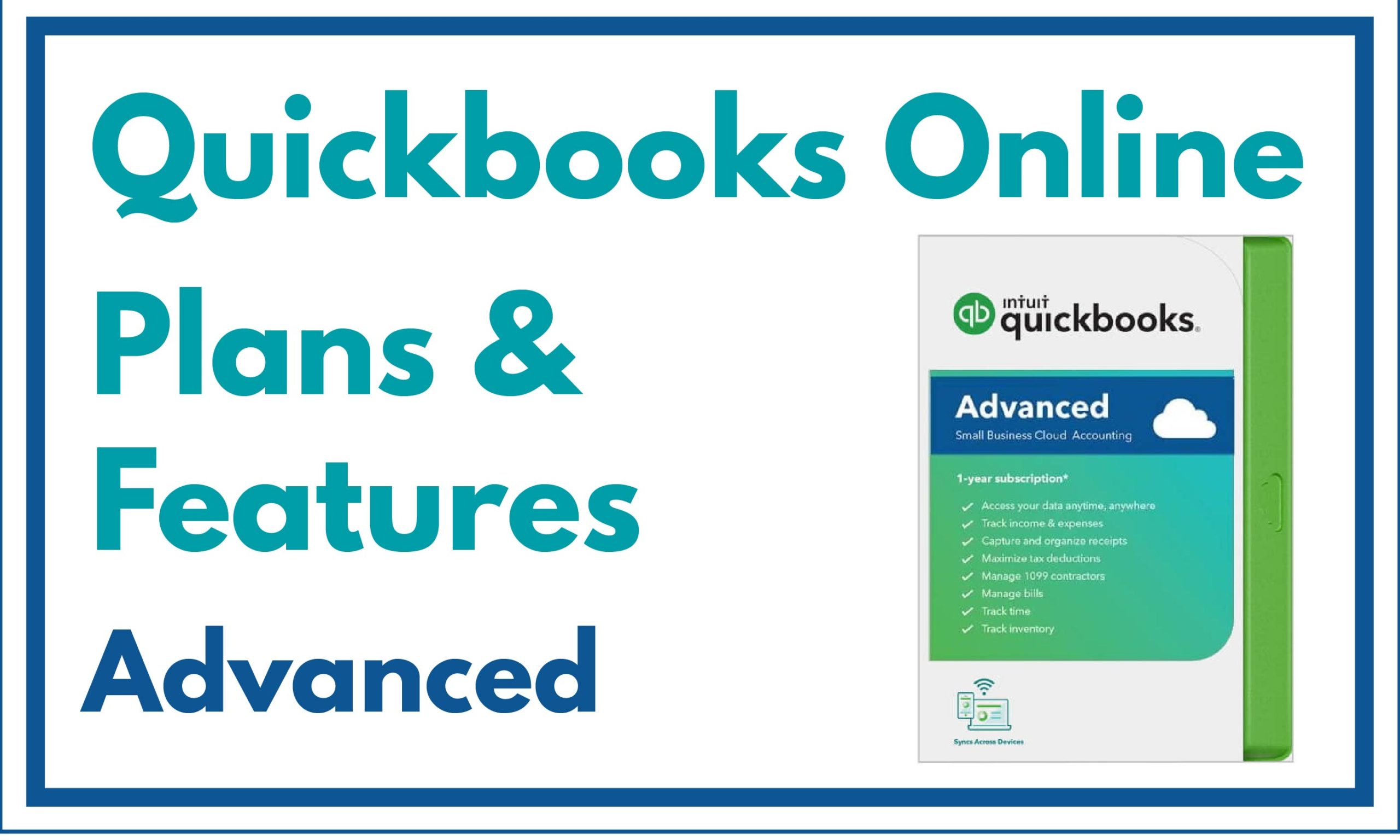 QuickBooks Online Plans and Features – QBO Advanced
VARC Solutions is a nationally recognized QuickBooks consultancy, and as such, we really know the ins and outs of Intuit QuickBooks Online.  QBO is available as a monthly subscription at three features levels; Simple Start, Plus, and Advanced.  Based on the type and size of your business, one of these three options will contain the features you need to run your business more efficiently.

QBO Advanced
QBO Advanced is a top-level accounting package that includes all of the features found in QBO Simple Start and QBO Plus:
Tracking income and expenses.
Capture and organize receipts.
Maximize tax deductions.
Invoice and accept payments.
Track mileage.
Manage cash flow
Run general reports.
Send estimates.
Track sales and sales tax.
Manage 1099 contractors.
Manage and pay bills.
Track employee time.
Track inventory
Track project profitability.
Includes up to 5 users.
QBO Advanced also includes additional features that will make running a large/more complex business a breeze.  These additional features include:
Increase the number of users that can access your file from 5 to 25. As your business continues to grow and become more departmentalized, it may be advantageous to build an accounting department.  This will lead to a need for additional users.
Business Analytics and insights will provide you with actionable insights into your business. You will be able to track financial and non-financial KPIs to see how well your business is performing.  You will be able to create presentation-ready, customizable reports that include intuitive visuals.  A sample report can be viewed here.
Batch invoices and expenses will help you speed up transactions, letting you create invoices faster. You will be able to do this by entering, editing, and sending multiple invoices, checks, expenses, and bill with just a few clicks.  And if you are a heavy spreadsheet user, you will be able to cut and paste directly from Excel into a QuickBooks batch transactions sheet.  Click here to see how Intuit has simplified this process.
Customize access by role to get the right information into the right hands. With the increased number of users that will be accessing your QuickBooks file, controlling who can and cannot see sensitive data will be of the utmost importance.  You will also be able to assign work to particular users to increase your team's productivity.  Custom permissions can be created for expense reports, transactions, sales, and deposits, all based on the roles you create.
Easily restore company data with this feature that continuously and automatically backs up changes to your QuickBooks file. You will be able to view a log of version histories that contains a count of all changes made.  From here you can restore a specific version of your company file based on a date and time of your choosing.
Automate workflows to reduce errors and improve efficiency. This will allow you to save time and mitigate risk.  Users will be able to configure reminders and triggers based on rules that you create and place in your company file.  Automated reminders will help you improve cash flow, streamline bill paying, and speed up invoicing.  Click here to see how workflows can help improve your business' efficiency.
A dedicated account team is available with Priority Circle membership. Users will be able to contact a dedicated account team that will get to know you and your business and connect you to the right resources; contact this team by phone, email, or schedule an appointment whenever a support issue arises.  Users will be able to resolve technical support issues quickly by accessing top-tier QuickBooks experts that are available 24/7 via phone or online chat.  Eligibility criteria may apply to certain products and are subject to change.
On-demand online training is available with Priority Circle membership. Free online training is available to help you and your team master new features.  You can start and stop training when it is convenient, and watch training videos as often as you like.  This will help you and your team get the most out of the features and capabilities of QBO Advanced.  Eligibility criteria may apply to certain products and are subject to change.

Whether you are just getting started and you need a simple solution or your business is more mature, with QuickBooks there is always a 'right fit' solution that will meet your needs.  Contact VARC Solutions to find out how we can assist you with determining which software is right for you, getting it set up, and if you prefer, handling ongoing bookkeeping on an outsourced basis.