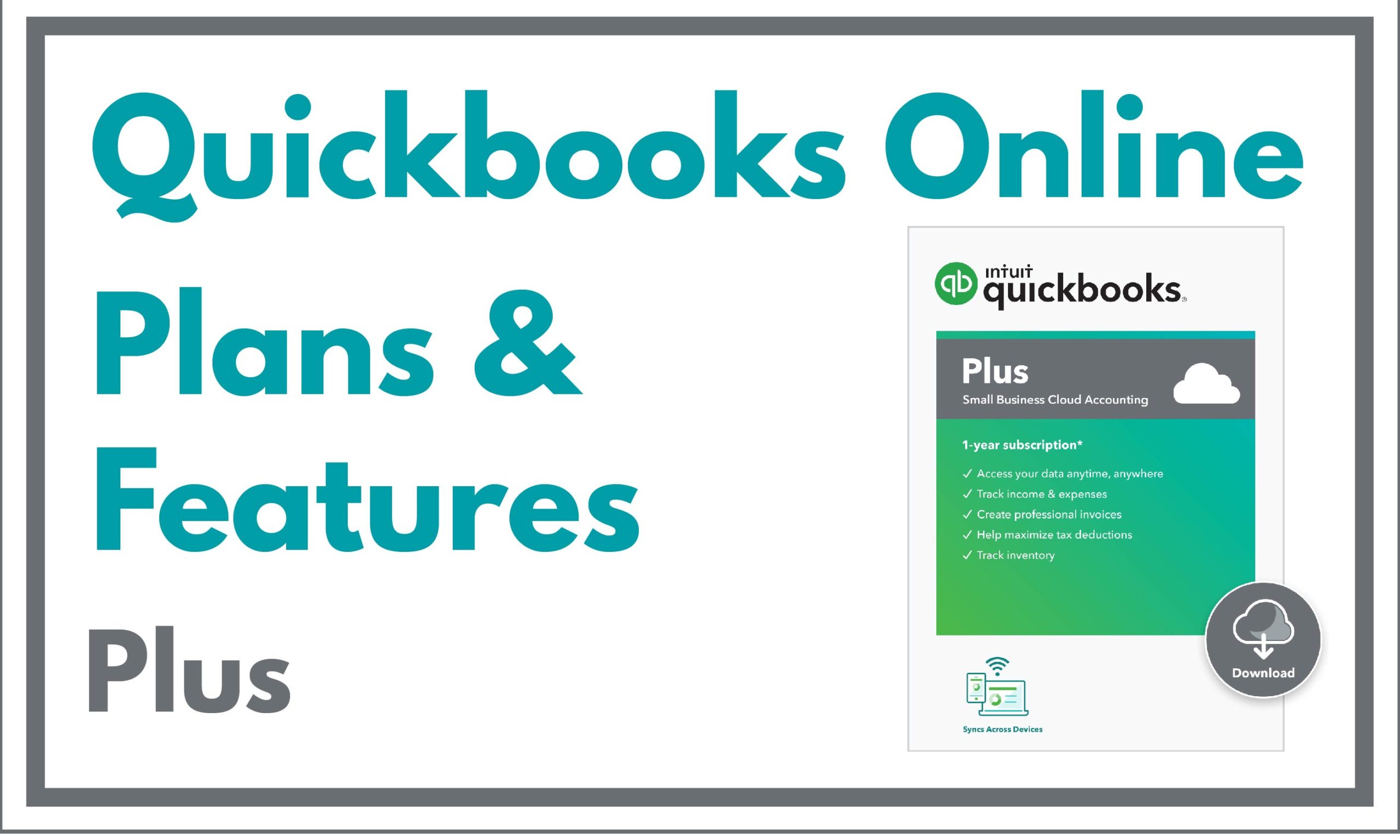 QuickBooks Online Plans and Features – QBO Plus
VARC Solutions is a nationally recognized QuickBooks consultancy, and as such, we really know the ins and outs of Intuit QuickBooks Online.  QBO is available as a monthly subscription at three features levels; Simple Start, Plus, and Advanced.  Based on the type and size of your business, one of these three options will contain the features you need to run your business more efficiently.

QBO Plus
QBO Plus is a mid-level accounting package that includes all of the features found in QBO Simple Start:
Tracking income and expenses.
Capture and organize receipts.
Maximize tax deductions.
Invoice and accept payments.
Track mileage.
Manage cash flow
Run general reports.
Send estimates.
Track sales and sales tax.
Manage 1099 contractors.
QBO Plus also includes additional features that will make running a larger/more complex small business a breeze.  These additional features include:
Manage and pay bills on time, every time. This feature allows you to organize bills in one place, as well as schedule and make payments online within QuickBooks.  An option also exists that lets you pay online for free via bank transfer or debit card, or defer payments via credit card (a 2.9% fee applies for this option).  With QBO Plus it is easy to choose how vendors get paid; via check or direct deposit.  Click this link to see how easy it is to manage bills with QBO Plus.
Tracking time your employees spend on the job directly affects business billing. This feature enables you to track billable time by client or employee and add this info automatically to invoices.  You as the employer can enter hours in QuickBooks or give trusted employees protected access to enter their own time.  Additionally, an app that can be integrated with QBO Plus is TSheets by QuickBooks, which allows for a more robust, yet simple, way to track employee time at a more granular level.  Note that additional fees apply for the TSheets integration.
As your business grows, you may find that you need to give additional users access to your QuickBooks file. QuickBooks Plus lets you assign five (5) users.  This can be done in a secure manner by allowing each user to have specific access to certain features, thereby reducing errors with auto-syncing.  This also helps you protect sensitive information about the company by providing selective access to certain areas of your QuickBooks file while walling off other areas.  And when tax season rolls around, you can also give access to your accountant or financial advisor for seamless collaboration.
Manage the way you work by tracking project profitability. This feature lets you get an overall view of all projects and tasks, all on a single dashboard.  You can easily track labor costs, payroll, and related expenses with job costing.  Intuitive dashboards and easy-to-read reports let you keep a handle on project profitability.  Click this link to see how easy it is to use job costing with QBO.
A big plus in stepping up to QBO Plus is the ability to track inventory, which can be a lifesaver, whether you are in retail, manufacturing, or a service industry. The inventory tracker lets you track both products and cost of goods, and can be set up to send notifications when inventory is running low.  With the inventory feature, you will be able to see what items are popular, create purchase orders, and manage vendors.  Finally, you can import from Excel or sync with Amazon, Shopify, Etsy, and more.  Note that additional terms and fees may apply for the third-party apps.  Click here to see how QBO Plus simplifies inventory tracking.

Whether you are just getting started and you need a simple solution or your business is more mature, with QuickBooks there is always a 'right fit' solution that will meet your needs.  Contact VARC Solutions to find out how we can assist you with determining which software is right for you, getting it set up, and if you prefer, handling ongoing bookkeeping on an outsourced basis.