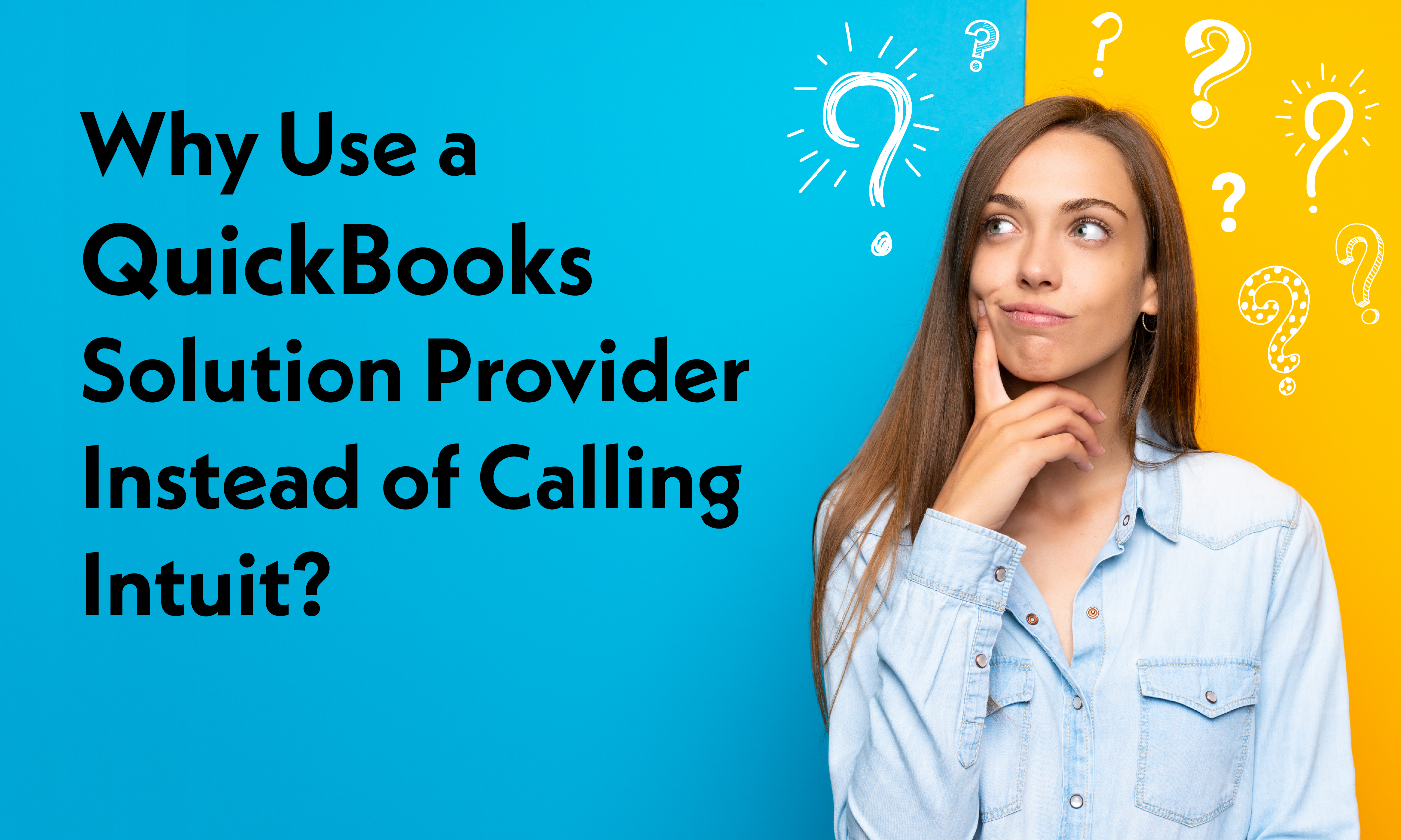 Why Use a QuickBooks Solution Provider Instead of Calling Intuit?
We sometimes get the question, "why should I call you guys?" at VARC Solutions (a QuickBooks Solution Provider since 1999).
It occurred to us that folks who don't live and breathe
QuickBooks
every day like us, probably don't know the benefits of using a QuickBooks Solution Provider. So, in response, here's a brief summary of the top reasons to call us at VARC Solutions, rather than calling Intuit or going to Intuit directly.
Benefits of Using a QuickBooks Solution Provider:
Best pricing (on QB software and other Intuit services)
We can recommend the right QuickBooks software, and often get you MORE for LESS
Certified QuickBooks ProAdvisors/Experts on staff
"Beyond error codes" you can google. We can help troubleshoot and actually fix challenging problems.
Help with setup, training, recommendations for add-ons and integrations
Fun, friendly staff, based out of Texas/USA to help you
Dedicated USA-based channel reps at Intuit
Faster answers to your questions
QuickBooks AND accounting experts you can rely on
Lower-than-published rates for QuickBooks payments accounts
Considering QuickBooks Online? We can get you 12 months of discounted rates compared to the 3 months that Intuit offers
VARC Solutions is a business you can trust with your accounting, bookkeeping, payroll, sales taxes, training, and business consulting needs. We're QuickBooks certified experts, and we're experienced integrators with QuickBooks Time, Avalara for Sales Taxes, QuickBooks Desktop, QBO, and others. VARC Solutions has been in business for over 21 years and we have lots of happy clients and google reviews to demonstrate our value.
Contact VARC Solutions to find out how we can assist you, save you some money, and help you get back to your business.