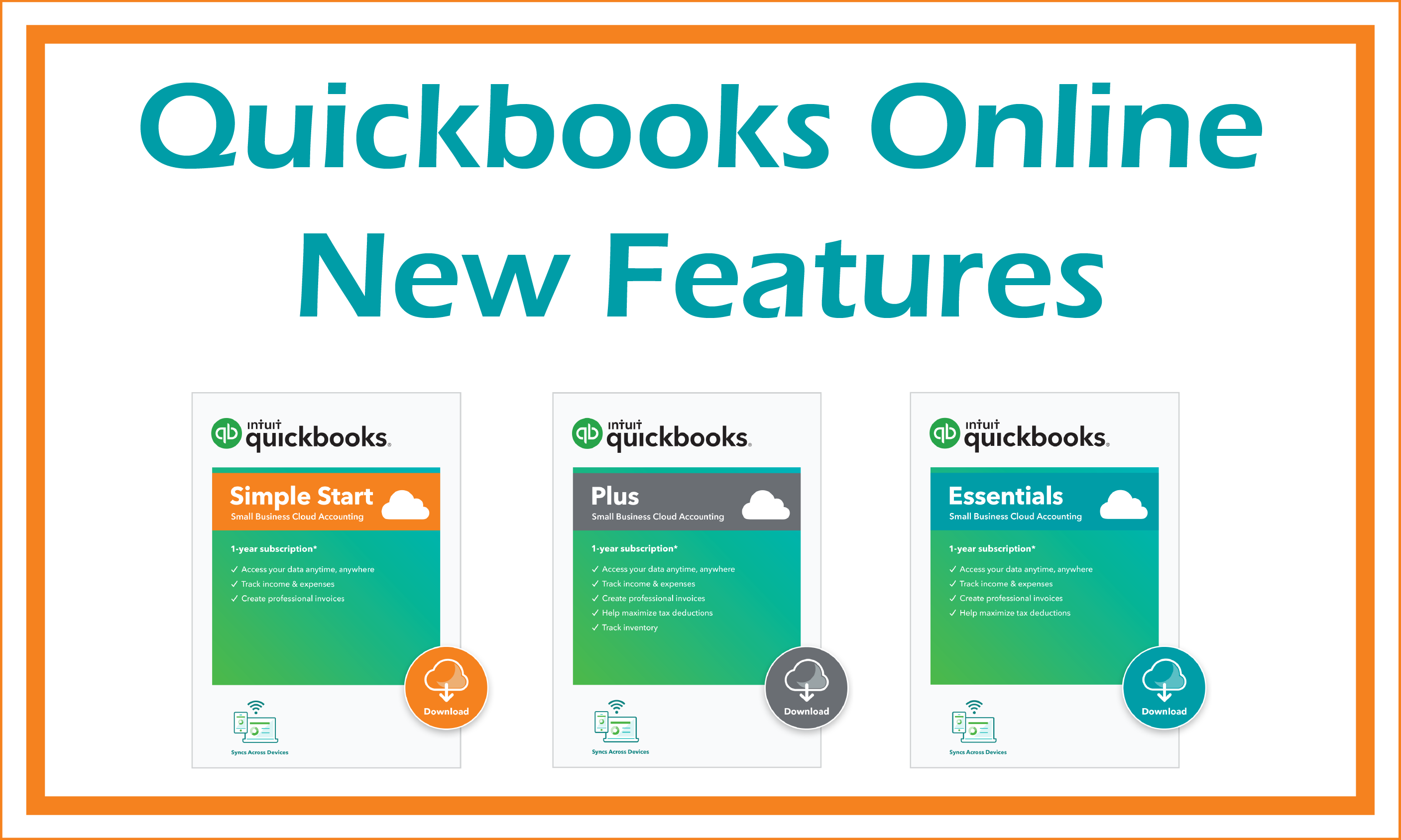 QBO New Features July 2021
QuickBooks Online is perfect for small businesses that need to be able to access their financials on the go.  VARC Solutions, staffed by a team of certified QuickBooks ProAdvisors® can guide you to the version that best fits your business needs.  Intuit regularly updates QBO to add or upgrade features.  In this article we will shine a light on some of the most recent new and upgraded features, describing how they will make running your business easier and more efficient.
For all versions of QuickBooks Online
QBO now syncs with the Etsy application. This free integration allows the automatic import and sync of transactions from the Etsy app to QBO.  This integration contains several important benefits for online retailers.  For starters, sales are automatically imported into QBO as sales receipts and fees are entered as an expense.  By doing so, retailers will be able to quickly match Etsy deposits to their transaction data and easily see Etsy shop income and expenses, as well as preparing a P&L and other reports.
Improved payment accounts retrieval for all QBO versions with wallet integration will be a game-changer. With the wallet integration in QBO, QuickBooks Self-Employed, and QBO Accountant, it is now possible to retrieve payment accounts faster.

Time tracking is improved with a dedicated Time workspace in QBO Essentials, Plus, and Advanced. Users will now have a single location where they can review and edit timesheet data.  This will greatly simplify how this data is used in QBO workflows, such as invoicing, payroll, and job costing.  This enhancement to timekeeping minimizes the need for repetitive data entry and ties all of this data together by letting employees enter their time directly into QBO.  This information can then be reviewed and used by business owners at any time.  Click here for a short video review of how this new feature is used.
For QBO Advanced
A new custom report builder has been added to QBO Advanced that allows the user to choose what fields and KPIs to include in the report; this provides the best insight for the clients you are building these reports for. Users will be able to sort, group, filter, and summarize data in their own unique fashion to glean more useful information from custom reports.  Once a custom report has been run, you can save it and run it again later, and you can export the data to share with your team or your client.
Custom reminders have been added to workflows so that users are no longer limited to the use of predefined templates. QBO Advance users can now create reminders with any number of conditions; reminders are triggered when user-defined conditions are met.  Reminders can be set as tasks in the QBO Advanced task manager, customer emails, internal emails, or push notifications.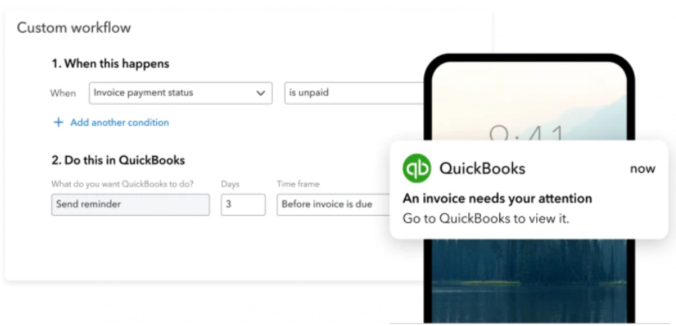 Recurring tasks are easier to manage in QBO Advanced. An enhancement to the Task Manager helps users set predefined timelines for recurring tasks.  By selecting the toggle button under Tasks in the Task Manager, the user will find several fields that are used to define the recurrence timeline.  When this feature is used, the tasks will repeat at the selected times.
The latest premium application integration for QBO Advanced is DocuSign. Users have been asking or this one for a while and it has arrived.  Users can now easily sign, send, and manage digital documents directly from their QBO account.  We have all seen how convenient eSignatures are, especially in this past year.  This convenience allows business owners and their clients to sign documents from a desktop computer, or on the go using a mobile device.  This can speed up the quote to cash cycle and remove the hassle of maintaining a physical paper trail.
Whether you're a small, medium, or large business VARC Solutions can show you how these new and updated features in QuickBooks Online will help you and your clients get back to doing what you know best and keep you out of the weeds with your bookkeeping processes.  Contact us today for more information about QBO or any other products in the Intuit suite of business tools.