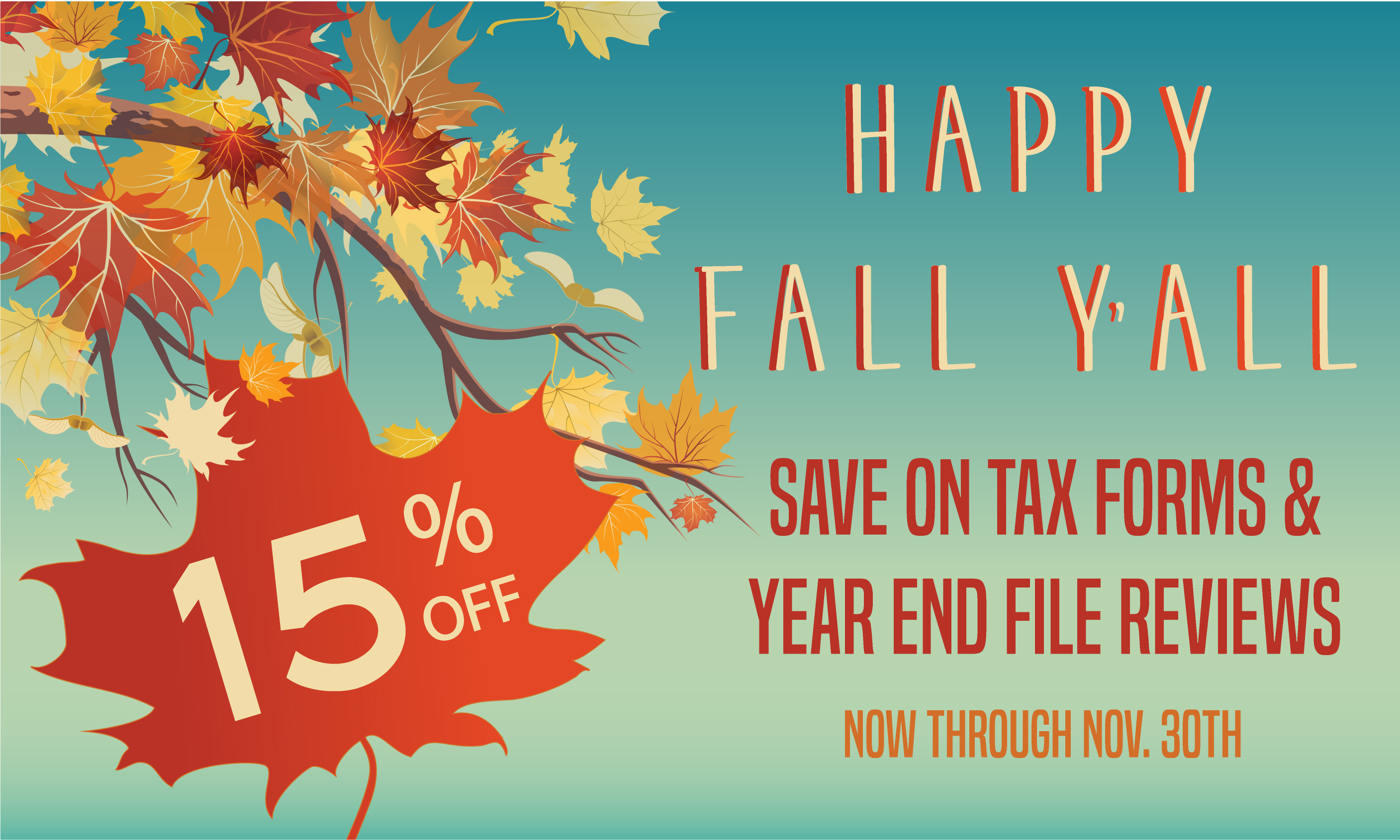 H A P P Y   F A L L   Y ' A L L 
Take Advantage of Our Fall Savings Now Through November 30th!
TAX FORMS
We supply all tax forms for your business needs.
1099 · 1096 · W-2 · W-3 · Envelopes…and more!
Give us your tax-form order count between now and November 30th and save 15%! We won't invoice you until we ship them at the end of December.

YEAR-END FILE REVIEWS
Make sure all of your accounts are reconciled and prepare your records for year-end and tax time. VARC Solutions has designed a 31 Point File Review that covers all aspects of your bookkeeping. Your file review can be done at your office or securely online. And it's cost-effective!
Our flat fee of $495 plus tax is less than what most CPA's charge an hour! But schedule now and you will receive 15% off of our flat fee price!
So contact VARC Solutions today and get ahead of the game by checking this stuff off your "to-do" list! 
281 – 412-6914 · Nancy@VARCsolutions.com