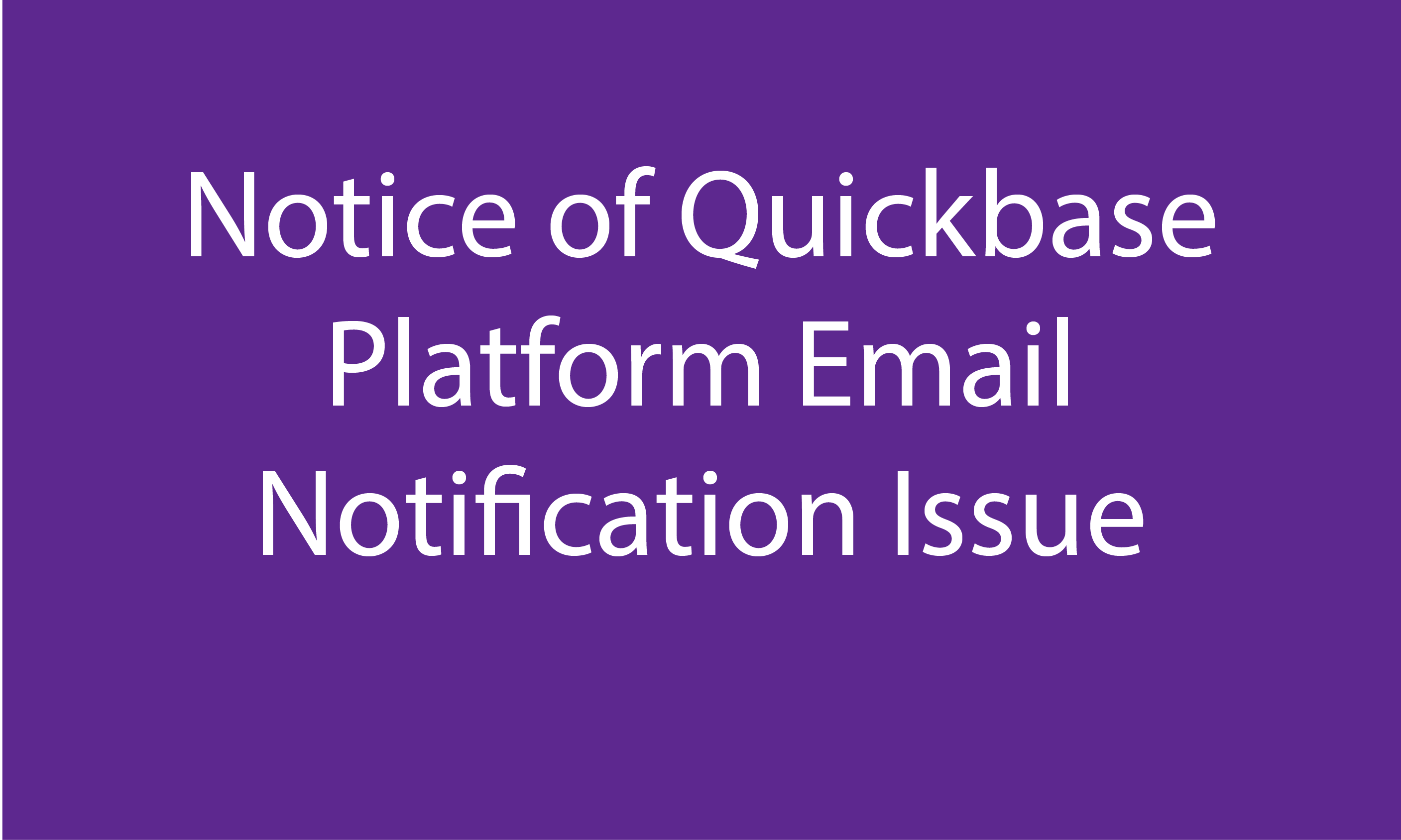 Notice of Platform email notification issue for Quickbase Users
We value the trust you place in us, which is why we are writing to inform you of a recent event impacting the delivery of Quickbase Platform email notifications being sent to users of Microsoft Office 365.
What happened
On Tuesday, 11/16/21 Microsoft 365 introduced a new process for evaluating email which led to some messages from the Quickbase platform being classified as malware in Outlook until approximately 11/17/2021 2:39 pm EST yesterday. These emails sent from notify@quickbase.com were successfully leaving the Quickbase platform and passing through our anti-spam service but may have been getting marked as malware and quarantined in Outlook. This issue has been resolved and emails are now delivering without being flagged but previously emails sent during the incident will still be quarantined until released.
What can I do?
To address the side effects of today's email delivery issues for yourself and your organization, here are a few things you can do:
Quickbase customers using Microsoft 365 and Outlook as their email service should consult with their email administrator to assure that all previously flagged emails are released from quarantine
If you rely on Quickbase notifications with external customers or contractors who use Microsoft 365 and Outlook you may wish to touch base with them to assure any important notifications have been received and suggest they take the same steps to release quarantined emails.
You can review the full incident our Status page and subscribe to be notified of any future issues that impact our platform and service.
What if I have further questions?
For any additional questions, please reach out to the Quickbase Customer Care Team via a support case or at https://www.quickbase.com/contact-us.
You can also contact VARC Solutions at 281-412-6914 and we will be happy to assist you.