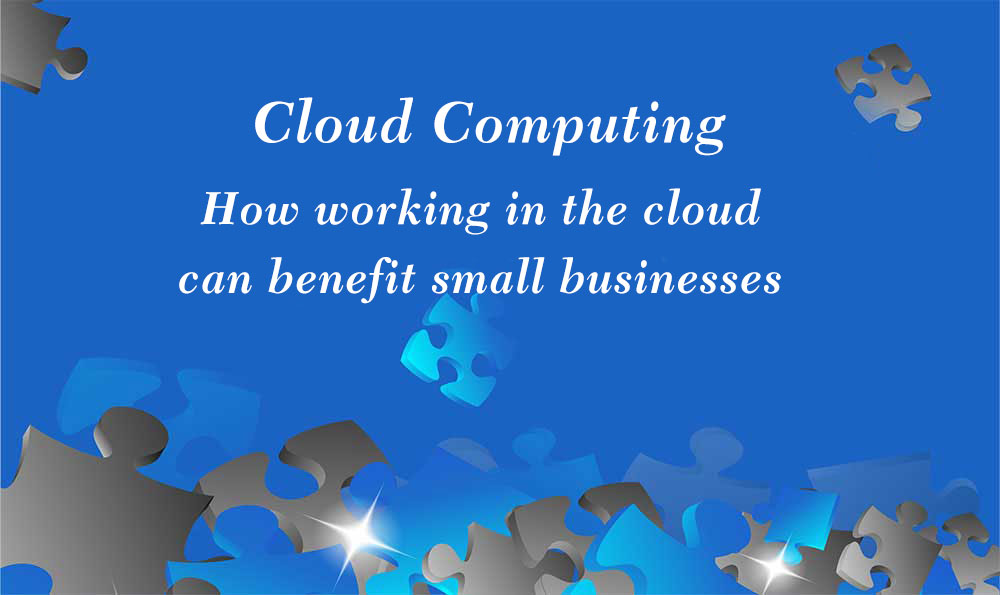 Cloud computing – How working in the cloud can benefit small businesses
Reading Time: 4 minutes
Cloud computing is making headlines all across the IT world. While the cloud has a lot to offer modern consumers, most current users focus on improving business development and bolstering the overall customer experience. But this doesn't mean that only large businesses are set to benefit from the cloud computing boom. In fact, small and medium-sized businesses (SMBs) can leverage the cloud in many different ways.
Benefits of cloud technology for small businesses
Our current cloud landscape is set up to benefit businesses more than consumers. While the focus might become more consumer-oriented in the future, the cloud's benefits to small businesses will remain. These include:
Cost savings: One of the most noticeable and impactful benefits of cloud computing is the cost savings it provides to small businesses. Not only does it reduce expenses related to regular system updates and automation, but it can strengthen efficiency across the organization.
Consolidation: Cloud computing lets you consolidate many different services and applications onto a single, centralized portal. It ensures accessibility and limits the overall number of third-party resources needed for full-scale cloud functionality.
Integration: Cloud computing also offers integration. Instead of using multiple apps on a day-to-day basis, you can integrate the core functionality of each one into a single service.
Real-time changes: The current cloud landscape also lets you make and track file changes in real time. It's great for highly collaborative businesses and those that require minute-by-minute decision-making.
Remote workspaces: More than ever before, employees want to work from home. The cloud lets small businesses accommodate their wishes through workspaces that are remote, shared, and completely virtualized.
Data storage: Finally, but not least importantly, the cloud is a great place to store your business data. Not only is data easily accessible to everyone with the proper permissions, but teams can also collaborate and share documents across the cloud.
The current cloud landscape offers many benefits and its potential is endless. While this gives small businesses plenty of options when it comes to configuring and maintaining their own cloud presence, it can be difficult to figure out which cloud-based solution is right for your business.
Top cloud-based solutions for small businesses
With so many choices on the market today, it can be difficult to narrow down the options and locate the apps that will provide the most benefit to your business and its customers. Some of the top choices include:
Work / task manager: A work manger, sometimes called a task manager, is a cloud-powered project management platform that lets you keep track of day-to-day business activities and responsibilities. Asana is used by many small businesses because of its free software; a paid service is available for a moderate fee.
Databases: You'll definitely need a good database architecture to support current trends in big data. For starters, try the free version of Airtable. It features cloud-oriented database and spreadsheet software in one package, so it's extra helpful to new and small businesses.
PBX systems: Also known as a public branch exchange, a PBX is the driving technology behind telephone-based call routing. A good example of this is Cloudphone, which features monthly pricing and support for multiple numbers and lines.
Scheduling tools: One of the biggest benefits of modern cloud computing is the ability to schedule nearly any task. While there is a wide variety of cloud-based solutions that let you schedule business
activities, MINDBODY is one of the few that features appointment scheduling, class scheduling, employee scheduling, facility scheduling, resource scheduling and even automated scheduling.
Automation tools: One of the primary features of the cloud revolves around automation. Whether you're trying to automate lighting around the office or setting up automated tasks, the cloud can help you achieve your goals. Novice users and those who are new to automation will likely benefit the most from an app like Zapier, which features full-scale application automation via the cloud.
Social media management: As social media is the cornerstone to many enterprises, it's critical that your small business is able to maintain pace with today's social media platforms. To streamline this task, look for specialized social media management software, like Buffer, that helps you build an audience, attract followers and build your brand across today's most popular social media portals.
Now that you have a better idea of the benefits of cloud computing, maybe it's time to transition your business into the cloud. Although it might seem daunting at first, the benefits far outweigh the risks.
For almost 20 years VARC Solutions has been helping small business owners find the software solutions they need to run their businesses smoothly. Have questions about cloud computing for your business? Contact us today to learn what VARC Solutions can do for you.