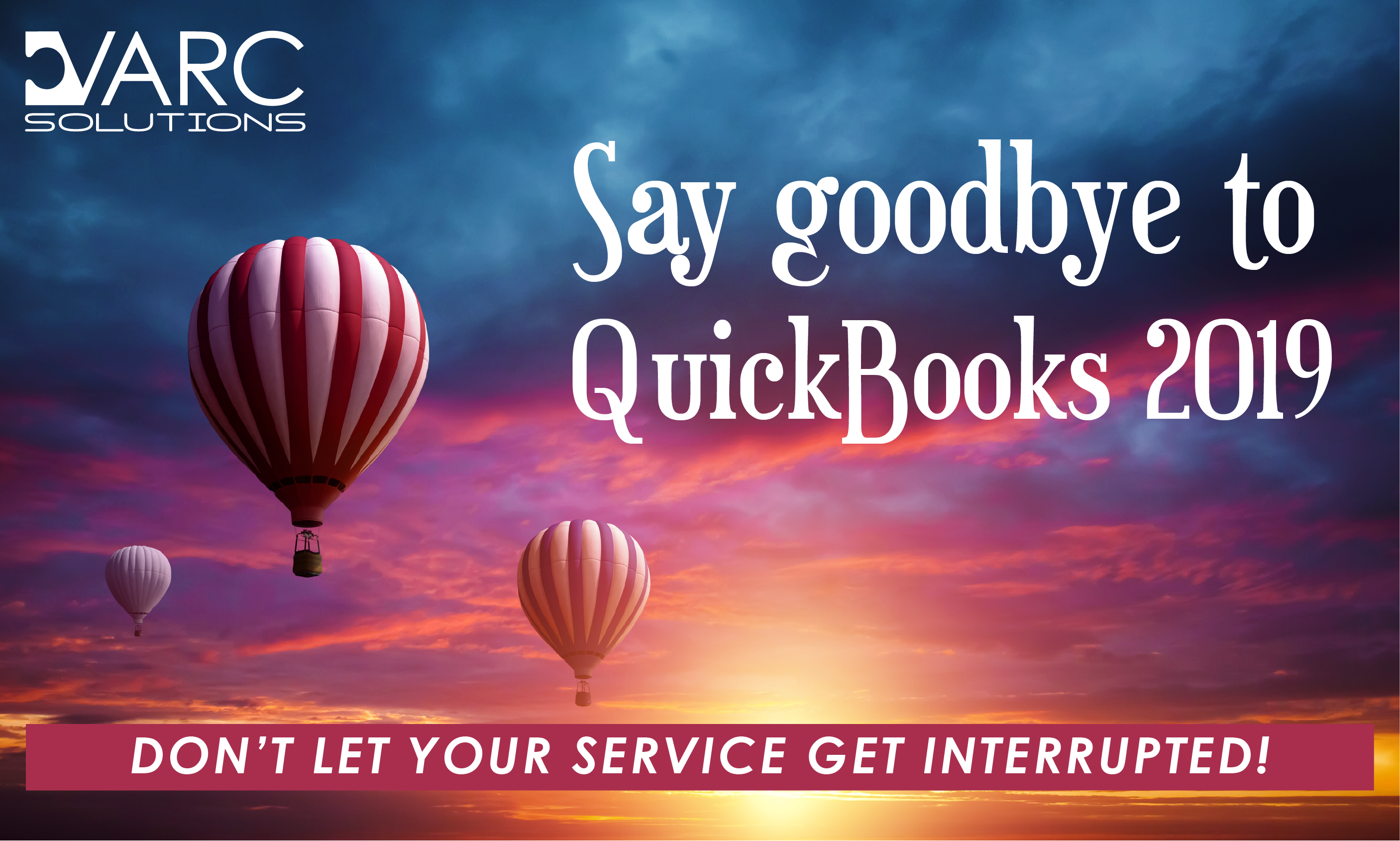 Intuit Will Sunset 2019 QuickBooks Desktop in May 2022
It is that time of the year again…Sunset!
Each year, as Intuit releases a new version of QuickBooks Desktop, they will also sunset an older version. Intuit supports the three most recent versions of QuickBooks and everything else is considered as "Sunset".  The sunsetting process for the 4th oldest edition starts in May so that gives us about 8 months where there are 4 versions supported.
For 2022, this means that after May 31, 2022, the 2019 versions of QuickBooks Desktop Pro, QuickBooks Desktop Premier, QuickBooks Accountant, and QuickBooks Enterprise Solutions V19 will no longer be supported.  So if you are on the version 2019 and prior, here is what the "Sunset" means to you:
Access to add-on services such as Payroll Services, Online Backup, Online Banking, and Merchant Services.
Users will no longer have access to live technical support for any of these QuickBooks Desktop 2019 products or other related services.
Services associated with Intuit servers, including license verification may no longer be functional; Intuit will not guarantee that users can register products or retrieve license codes or id codes for these products after the May 31 sunset date.
Make sure that you are not caught off guard by having a product that will sunset.  If you are unsure of the version of QuickBooks Desktop that you have, click F1 on your keyboard when you are in the product and the top line of the pop-up screen will tell you the version of QuickBooks you are using.
Verify your version and consider upgrading to the most recent version so that you are not losing any of the services that you are currently using with your QuickBooks accounting system.
If you need help with this are unsure if you fall into this category, then we are here to help you as needed. VARC Solutions is a business you can trust with your accounting, bookkeeping, payroll, sales tax, training, and business consulting needs.  We are certified experts in all things QuickBooks, as well as being an official solution provider for QuickBooks.  VARC Solutions is also experienced with QuickBooks integrations such as QuickBooks Time, Avalara for Sales Tax, Quickbase, and other products that touch and work with QuickBooks.  VARC Solutions has also been in business for over 22 years and has lots of happy clients and Google reviews to demonstrate our value.
Contact VARC Solutions at any time to find out how we can assist you, save you some money, and help you get back to your business.