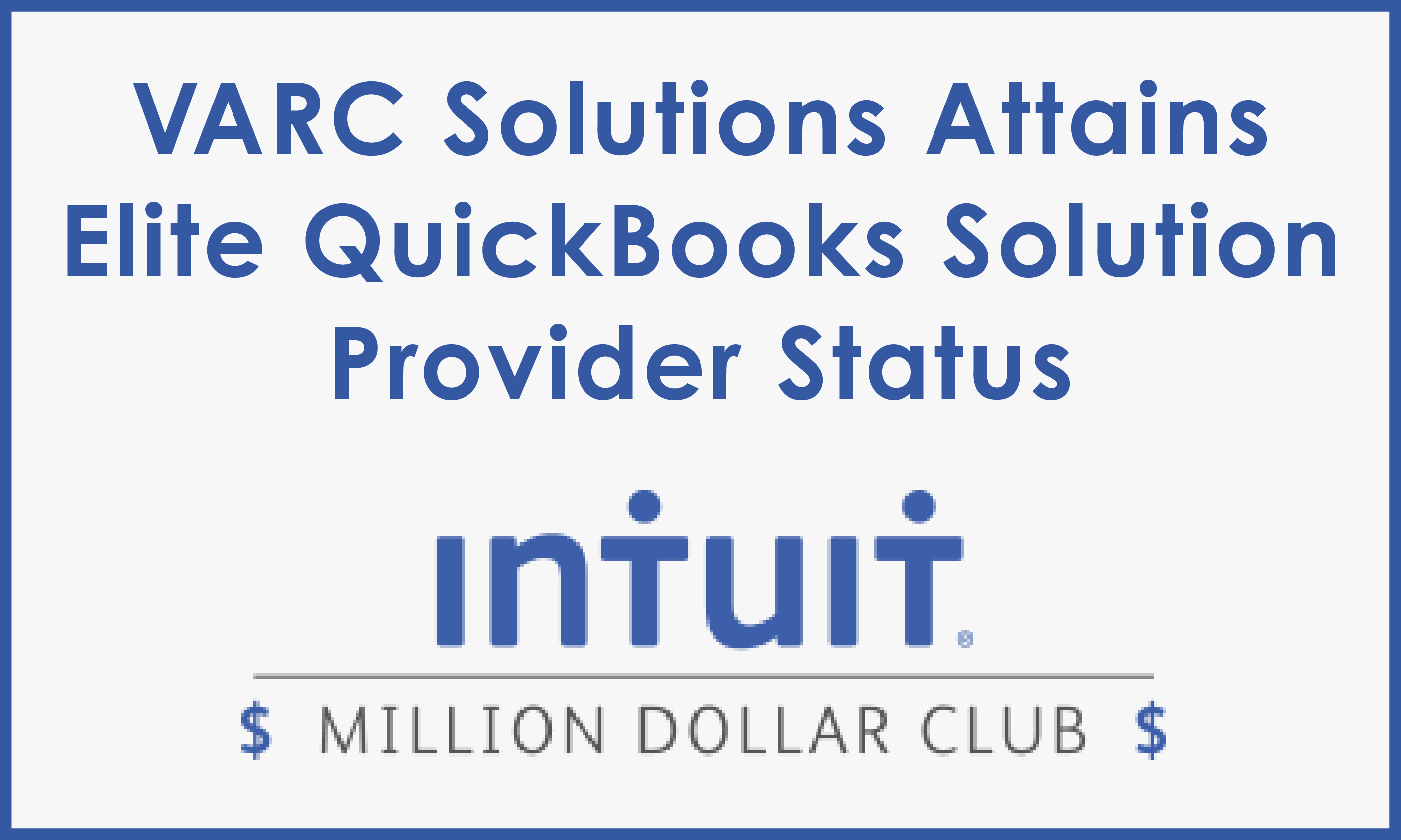 VARC Solutions Attains Elite QuickBooks Solution Provider Status
FRIENDSWOOD, Texas, July 7, 2022 /PRNewswire/ — VARC Solutions is proud to announce that they have attained the designation of Elite Level Solution Provider for the 2022/2023 sales year.
VARC Solutions is now an Elite Level Solution Provider through Intuit's QuickBooks Solution Provider Program; this accomplishment having been made by reaching 1 Million dollars in sales of QuickBooks products within the QSP Channel.  The QSP Program makes Resellers eligible to sell Intuit products directly to their clients, and thus deliver to them a complete business solution.  The program provides structure and recognition to Resellers based on sales of QuickBooks products.
"We are so proud to hit the 1M Club and be included in the Elite tier with Intuit's reseller program.  We've worked hard for our clients, and our partnership with Intuit is stronger than ever!", said Robin Hall, President and Principal Consultant at VARC Solutions.
VARC Solutions is able to offer their clients this complete business solution by being able to supply them with not only QuickBooks accounting software, but the entire suite of Intuit products that build upon the functionality of QuickBooks.  These include QB Enterprise, QB Online, QB Time Tracking, Payroll, Merchant Services, Point of Sale, and more.
The Solution Provider Program consists of resellers placed in various tiers based on sales of Intuit products.  Resellers that are just getting started are included in the Program as Members.  As their sales volume grows, they move up the ladder through the Advanced, Strategic, Executive, and finally Elite levels.
VARC Solutions has built an extensive client base across the United States and Canada that has enabled them to climb this ladder and attain the highest status level.  Out of the thousands of QSP Program members, only a handful reach Elite status; at present, there are only about a dozen Program Resellers with this status.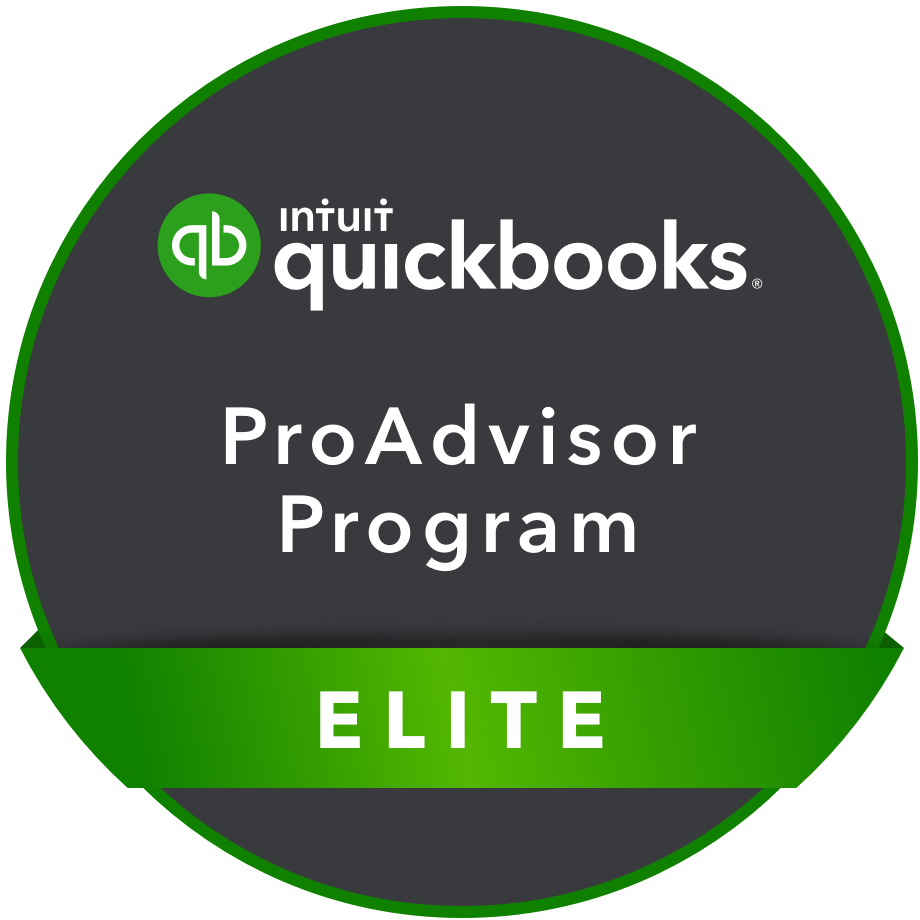 Key to attaining Elite status is the reputation that VARC Solutions has built over the past 20-plus years, selling QuickBooks products and providing services to these clients after the sale.  Many new clients come to VARC Solutions as referrals from current clients.  An important factor in making it to the Elite status is the repeat business that VARC Solutions maintains; clients know that the experts at VARC Solutions will always help them make the best decisions with regard to what software products best fit their needs.  They do not oversell, nor undersell just to make a sale.
Another key to attaining the Elite status designation is the VARC Incentive Partner Program (VIPP), an Affiliate Partner Program made up of accounting, bookkeeping, and IT professionals that extends the VARC Solutions sales footprint.  These trusted partners help VARC Solutions increase their overall sales, while also earning a commission on those sales that would not be available to them were they not VIPP members.  These affiliates are a very important part of the VARC Solutions family.
VARC Solutions is an Intuit Partner of the Year and Award-Winning Solution Provider for QuickBooks and Quickbase based in Friendswood, TX.  VARC Solutions provides discounted QuickBooks software, payroll, merchant services, outsourced bookkeeping and consulting services, and third-party integrations to small business clients across the United States.