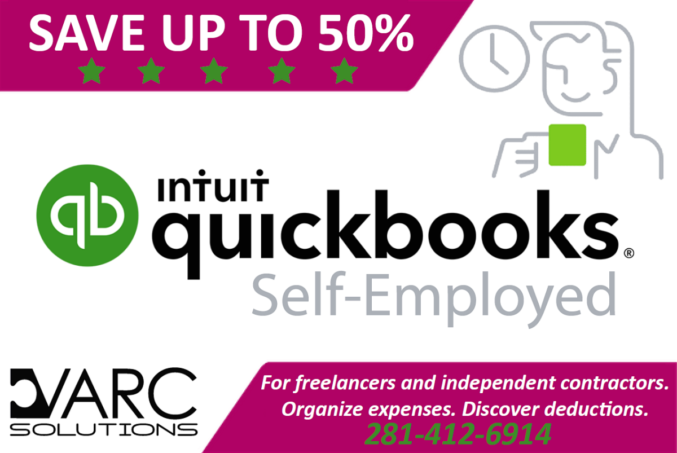 QuickBooks Self-Employed Powers Your Business
VARC Solutions is a nationally recognized QuickBooks consultancy, and as such, we really know the ins and outs of the Intuit QuickBooks software suite.  There are a variety of versions of QuickBooks available; each being suited to particular business size and complexity.  From the entry-level Self-Employed version, all the way up to the maxed-out bells and whistles of QuickBooks Enterprise, the ProAdvisors® at VARC can help you select the right version for your business and assist you in getting it set up so you are ready to crush it in your business.  This article will focus on the online version called QuickBooks Self-Employed.
At its most basic, in terms of ease-of-use, features, and price point, QuickBooks Self-Employed-is the best entry-level bookkeeping software for the solo entrepreneur, such as a real estate agent or any other independent contractor or freelancer.  It is a simple bookkeeping solution that anyone can master.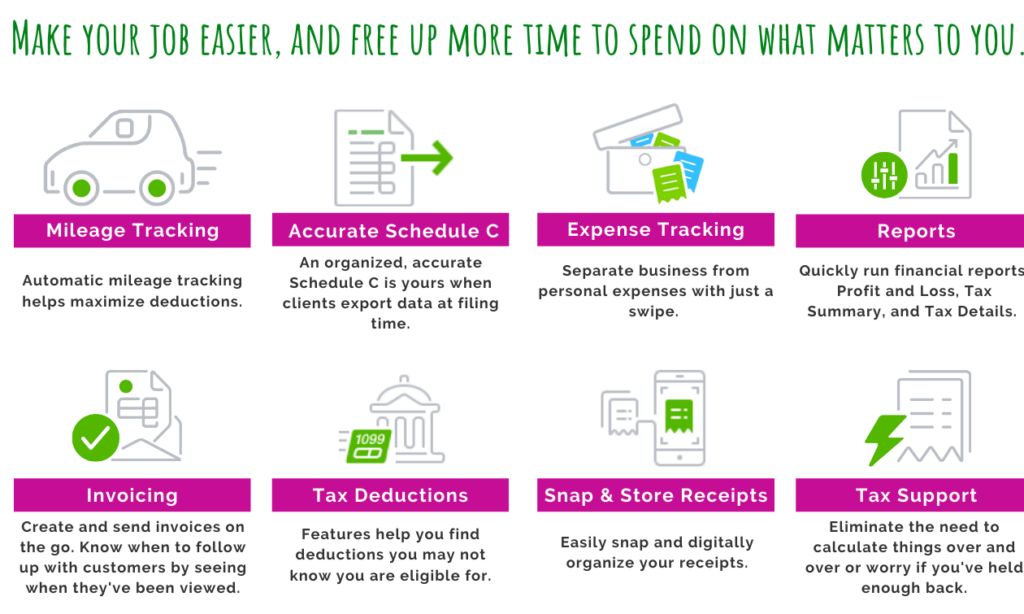 Three versions are available. They will each do the same bookkeeping tasks, but the Tax Bundle version will help you with filing taxes using Intuit's TurboTax.  The Live Tax bundle includes the additional benefit of having live assistance available to answer questions and a CPA will review your return before it is submitted.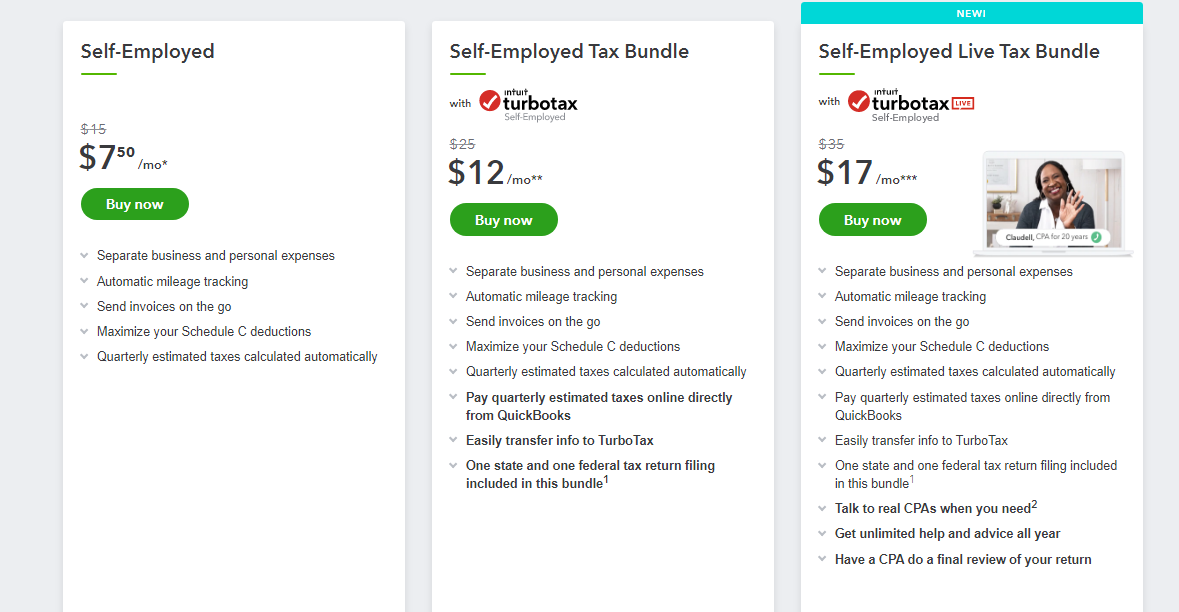 QuickBooks Self-Employed can send invoices, take payments, separate business and personal expenses, track sales, capture and organize receipts, and run basic reports.  This version is incredibly inexpensive, starting at just $7.50 per month.
This version allows the solo entrepreneur to maintain a single bank account to run both business and personal expenses. You are NOT required to have a separate business bank account.
When it comes time to file taxes, the user will find that the mileage tracker built into this software can save them a lot of money by accurately tracking and reporting miles driven. It will remind you when you need to review trips and categorize them as business or personal.
Two simple drop-down menus, Payee and Category, help the user easily track expenses. This lets you track all expenses in a single location and makes it easy to determine business expenses when tax time rolls around.
Managing receipts is a snap; just take a photo on your phone or forward it from your email and the transaction will be entered for you. They will be categorized, stored, and organized for use when filing taxes.
Invoicing customers is easy when you can do this from your mobile device after a job is completed. Open invoices can be viewed and past-due notices can be sent.  And you can get paid faster by enabling online payments.
Whether you are just getting started and need a simple solution or your business is more mature, with QuickBooks there is always a 'right fit' software package that will meet your needs.  Contact VARC Solutions to find out how we can assist you with determining which software is right for you, getting your QuickBooks file set up, and if you prefer, handling ongoing bookkeeping on an outsourced basis.