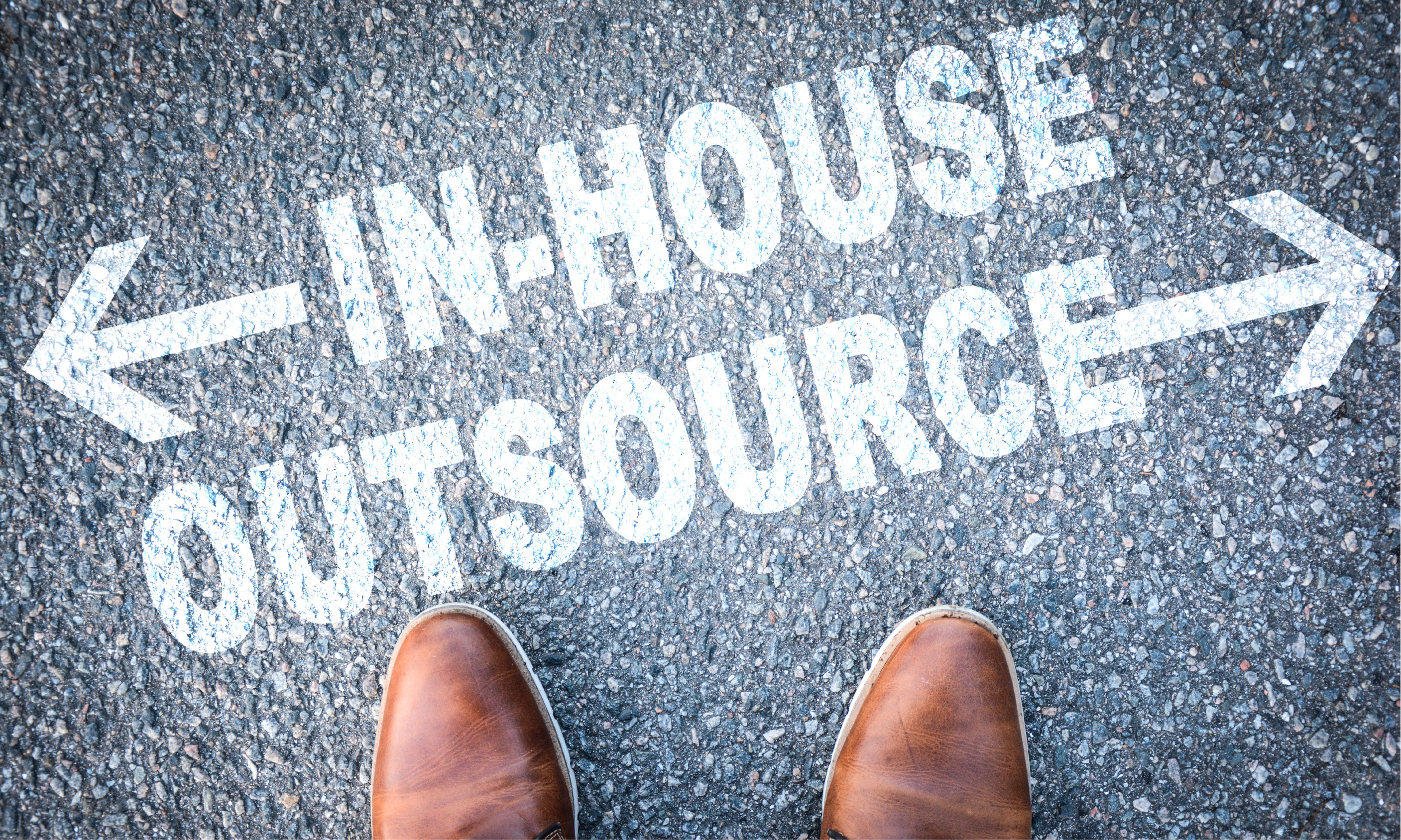 What Should You Outsource vs Do Yourself?
There are many things that make sense to keep in house. I'm thinking of core competencies, proprietary systems or processes, etc.
I remember when calling services were the rage…basically outsourcing the folks that answer the phone. Doctor's offices after hours come to mind. I don't know about you, but that was always a bad move. It might be cheaper than hiring internal folks to answer the phone, but the level of customer service and client response is dismal. People that answered the phone just never had answers to the client's questions. A voicemail system would have been better.
Anyway, it begs the question, what SHOULD you outsource and WHO should you outsource to? Here is a shortlist based on our experience.
Business Consultants – Someone from the outside can often be better at seeing things differently than internal folks. Use business consultants to provide specialized knowledge in areas your team doesn't have or need to know on a long-term, ongoing basis. This knowledge can be system-oriented, process-oriented, or more technical implementation in nature. Hire a business consultant on a project basis, or use them to help your team get up to speed on something, avoiding costly trial and error learning.
Trainers – Trainers can teach you a new software program or get software set up the right way, based on years of experience you might not have. Let's say you've adopted QuickBooks as your new accounting system, but you don't know QuickBooks and you don't know accounting very well either. That's a problem for such an important system in your business. The key here is that mistakes in your accounting can be COSTLY! And business owners that don't understand their accounting are more susceptible to fraud/embezzlement. So, where it's paying bills, running payroll, or invoicing clients, getting a trainer in QuickBooks can help. This sounds a bit silly, but a trainer can often point out a button on the screen or a key option, that you just don't see, and this one tip can save you hours of headaches. Time is money, and having a trainer guide you along can be well worth the initial investment of your time.
Bookkeepers – There are certainly elements of your accounting that are unique to your business. But generally speaking, bookkeeping is bookkeeping. Here are some typical bookkeeping functions that CAN absolutely be outsourced to folks who know what they are doing:
Bank reconciliations
Credit card reconciliations
Quarterly or annual reports
Payment of bills
Run payroll
Produce financial reports (balance sheet, cash flow, profit and loss)
Manage accounts receivable
Manage accounts payable
Install and maintain accounting software
And unless you are a large organization, you might not have enough dedicated work for an internal bookkeeper to create a full-time or even part-time job. Instead of constantly finding additional work for such a person to do, just outsource this function to a bookkeeping service. Many bookkeeping services these days do work remotely, so you don't even need to maintain office space for the staff. This can be another way to save money and make your bookkeeping operation more efficient. And even at a higher rate than you might pay internally, an outsourced bookkeeper will save you money in the long run, lower your labor burden, and give you the flexibility to add or subtract services along the way.
CPA – These accounting professionals do not generally do bookkeeping. You're paying for their brainpower and higher-level functions, not for their repetitive data entry. CPAs are licensed by their state to perform services for businesses that include the following:
Tax advising and preparation – A CPA might specialize in these functions for small businesses, corporations, or self-employed individuals. They might also help clients design a strategy to legally minimize the amount of taxes that a business has to pay to the government.
Auditing – In some instances, a business might need to have its financial records audited to verify their accuracy and to ensure that required paperwork is being maintained. From an auditing function, they might also be asked to determine if fraud has occurred within a business.
Consulting – CPAs can act as consultants for business owners or individuals who wish to start a business. For those who want to start a business, the CPA can assist with creating a business plan and possibly with obtaining financing.  They might also inform the owner as to the viability of a business idea to help them decide if they want to go forward with the business. Outsourced "CFO" services might fall along the same lines as they are providing deep knowledge of financing and ways to leverage money you may not be familiar with.
Our Recommendation:
Hire folks that know what they are doing, have years of experience and happy clients to prove it, and get back to running the unique parts of your business that can't be outsourced.
VARC Solutions is a business you can trust with your accounting, bookkeeping, payroll, sales taxes, training, and business consulting needs. We're certified experts in both QuickBooks and Quickbase. We're official solution providers for both QuickBooks and Quickbase. And we're experienced integrators with TSheets (now QuickBooks Time), Avalara for Sales Taxes, QuickBooks, Quickbase, and others. And we've been in business for 21+ years and have lots of happy clients and Google reviews to demonstrate our value.
Contact VARC Solutions to find out how we can assist you, save you some money, and help you get back to your business.