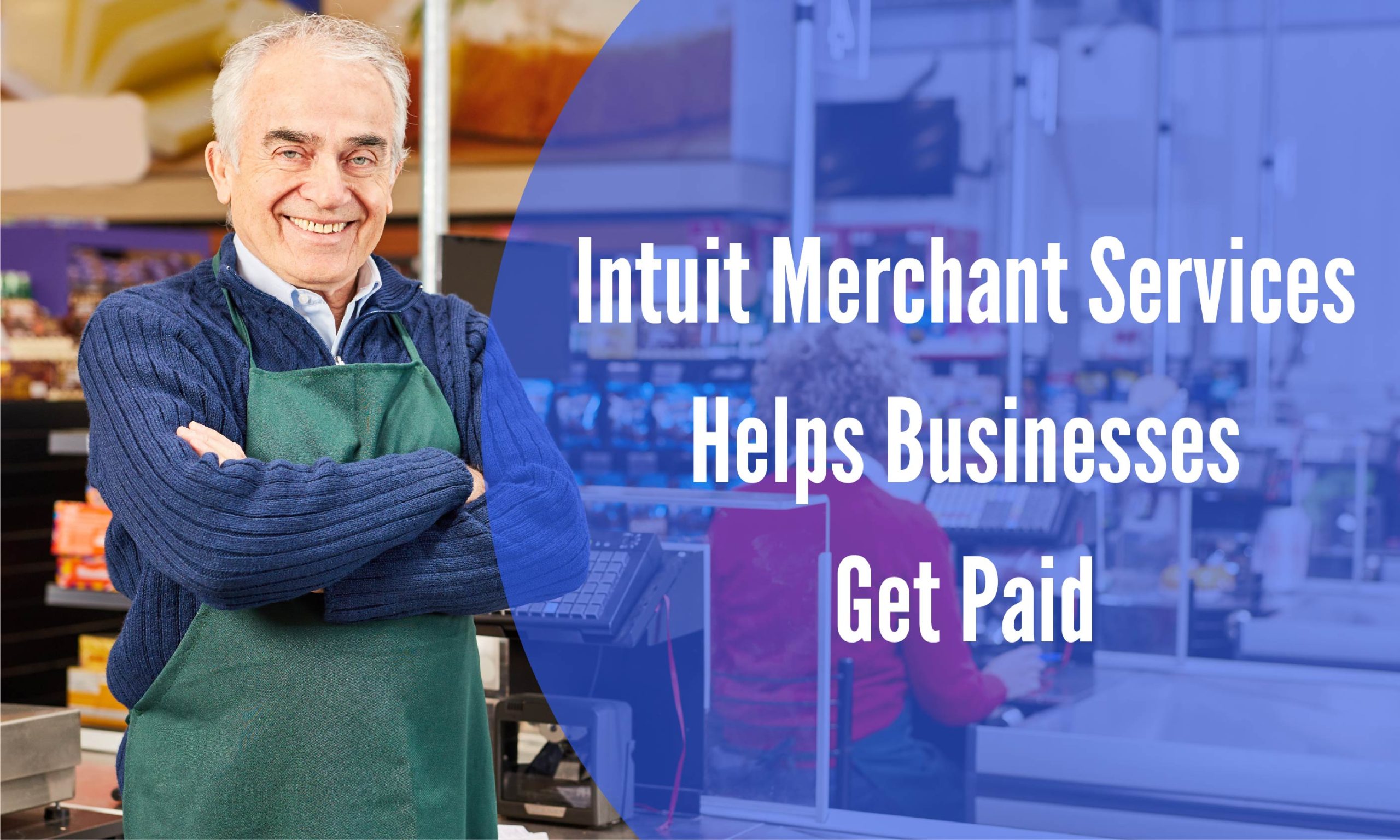 Intuit Merchant Services Helps Businesses Get Paid
VARC Solutions is a nationally recognized QuickBooks consultancy, and as such, we really know the ins and outs of the Intuit QuickBooks integrations.  One of the most useful of these integrations is Merchant Services – also known as Intuit Payments.  Businesses are paid for the goods and services that they provide to their customers, and with Intuit Merchant Services they can gain access to these funds quickly and easily.
Intuit Merchant Services is a group of products that business owners can select to customize their payments experience. Which product depends on several variables such as the type of QuickBooks software, the volume of sales that they regularly process, and how and where they want to get paid.  In this post, we will focus on Merchant Services for QuickBooks Desktop versions.   To run Merchant Services, QuickBooks users are required to be running a non-sunset version.  At the present time, this means running version 2018 or newer.
When you integrate Merchant Services with QuickBooks you will be able to accept payment within an online invoice that can be sent to customers via email. Customers can pay anytime, anywhere.1
By integrating Merchant Services a business can accept all major credit cards and ACH bank transfers. You can get credit card payments deposited into your bank account the next business day.2
When Merchant Services is integrated with your QuickBooks, then QuickBooks will match and record payments so that your books are reconciled automatically.3
Merchant Services is fully PCI Compliant. The Payment Card Industry (PCI) Data Security Standard is a set of security standards that helps ensure all companies that accept, process, store, or transmit credit card information have security measures in place to protect businesses and customers.
The cost for Merchant Services is simple, with no termination fees, setup fees, or monthly minimums.  Depending on the volume of sales you record each month, you can choose from pay-as-you-go or pay monthly plan.  Determining whether you should choose a monthly plan or pay-as-you-go is largely determined by the number of transactions you run each month.  Retail businesses and service providers with many invoices per month will likely choose the monthly plan.  Seasonal businesses or those that send out relatively fewer invoices might want to at least start with the pay-as-you-go option and over time determine if the monthly option is more cost-effective.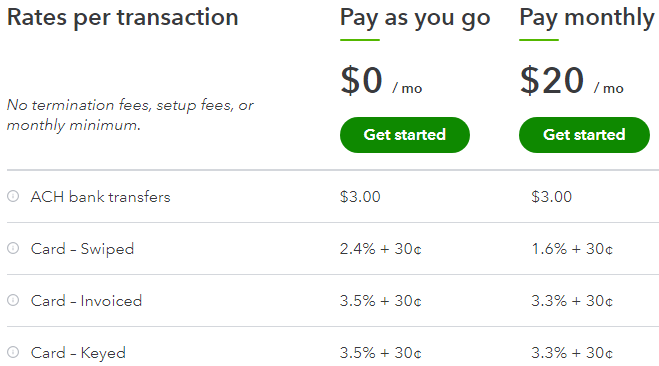 Whether you are just getting started and need a simple solution or your business is more mature, with QuickBooks there is always a 'right fit' payments plan that will meet your needs.  Contact VARC Solutions to find out how we can assist you with determining which software is right for you, getting your Merchant Services account set up, and if you prefer, handling ongoing bookkeeping on an outsourced basis, which would include reconciliations for your Merchant Services account.
Data access is subject to cellular/internet provider network availability and occasional downtime due to system and server maintenance and events beyond your control.
For next-day deposits, credit card payments processed before 3:00 PM PT arrive at your bank the next business day (excluding weekends and holidays). Deposit times may vary for other payment methods such as ACH bank transfers, third party delays, or risk reviews. For new QuickBooks Payments customers, the first deposit may take longer for Intuit to establish the merchant account typically within 4-5 days.
Automatic match and record of deposits and fees work with payments received from eInvoice and ACH and credit card transactions initiated within QuickBooks. This feature does not support GoPayment and transactions created in the Merchant Service Center.