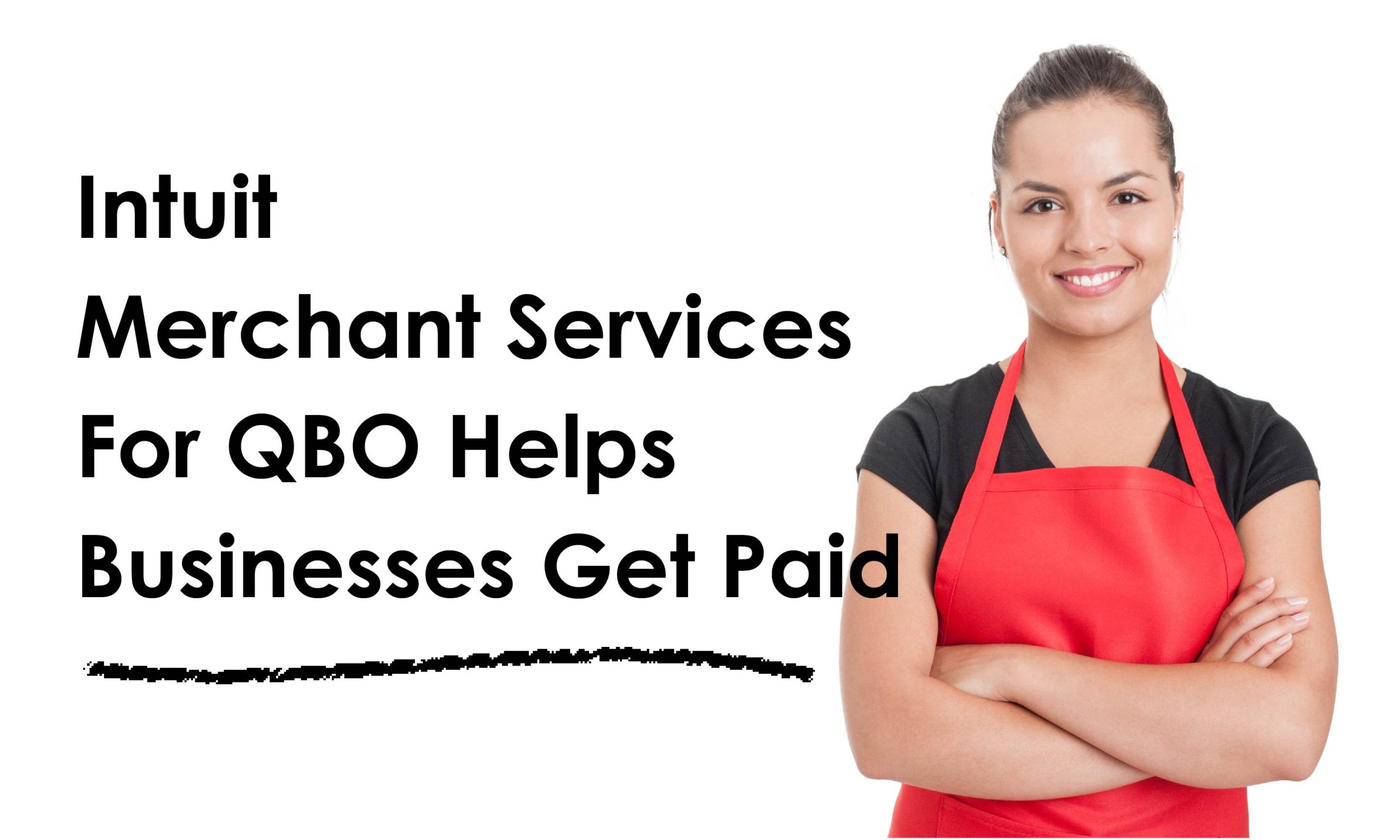 Intuit Merchant Services For QBO Helps Businesses Get Paid
VARC Solutions is a nationally recognized QuickBooks consultancy, and as such, we really know the ins and outs of the Intuit QuickBooks integrations.  One of the most useful of these integrations is Merchant Services – also known as QuickBooks Payments.  Businesses are paid for the goods and services that they provide to their customers, and with Intuit Merchant Services they can gain access to these funds quickly and easily.
Intuit Merchant Services is a group of products that business owners can select to customize their payments experience. Which product depends on several variables such as the type of QuickBooks software, the volume of sales that they regularly process, and how and where they want to get paid.  In this post, we will focus on Merchant Services for QuickBooks Online.  New QBO users will be able to spend money immediately after it hits their QBO Cash account.2,3
When you integrate Merchant Services with QBO you will be able to accept payment using an online invoice that includes a pay now button that can be sent to customers via email. Customers can pay anytime, anywhere via credit card or ACH bank transfer.1
By integrating Merchant Services with QBO a business can accept all major credit cards and ACH bank transfers. You can get credit card payments deposited into your bank account the next business day.1,5
When Merchant Services is integrated with your QBO, then QBO will match and record payments so that your books are reconciled automatically. The real-time dashboard6 in the Cash Flow Center3 lets users track business finances in a single location, alleviating the need for multiple spreadsheets.
Once integrated with QBO, using the free mobile card reader lets the user swipe and accept credit and debit cards.4 Sales will automatically appear in your QBO file in real-time.
Recurring payments can be set up when Merchant services have been integrated with QBO. When customers pay the same amount consistently, you can navigate to the Sales Receipts workflow and choose to make Recurring to set up a recurring credit card or ACH payment.
If you have been using Merchant Services for QuickBooks Desktop, and have switched to QBO, you can easily link the account within QBO. Note that you will not be able to use a single Merchant Services account for both QBO and Desktop simultaneously.
Merchant Services is fully PCI Compliant. The Payment Card Industry (PCI) Data Security Standard is a set of security standards that helps ensure all companies that accept, process, store, or transmit credit card information have security measures in place to protect businesses and customers.

The cost for Merchant Services is simple, with no termination fees, setup fees, or monthly minimums.  Depending on the volume of sales you record each month, you can choose from either pay-as-you-go or pay monthly plan.  Determining whether you should choose a monthly plan or pay-as-you-go is largely determined by the number of transactions you run each month.  Retail businesses and service providers with many invoices per month will likely choose the monthly plan.  Seasonal businesses or those that send out relatively fewer invoices might want to at least start with the pay-as-you-go option and over time determine if the monthly option is more cost-effective.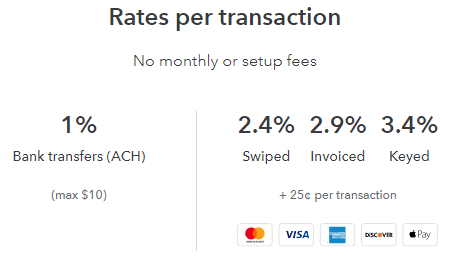 Whether you are just getting started and need a simple solution or your business is more mature, with QuickBooks there is always a 'right fit' payments plan that will meet your needs.  Contact VARC Solutions to find out how we can assist you with determining which software is right for you, getting your Merchant Services account set up, and if you prefer, handling ongoing bookkeeping on an outsourced basis, which would include reconciliations for your Merchant Services account.
QuickBooks Payments account subject to eligibility criteria, credit, and application approval. Subscription to QuickBooks Online may be required.
QuickBooks Cash Flow Center will be initially available only for new QuickBooks customers.
QuickBooks Payments required to use QuickBooks Cash account. QuickBooks Payments account subject to eligibility criteria, credit, and application approval. Subscription to QuickBooks Online may be required. Terms and conditions apply. See Deposit Account Agreement for details. Banking services provided by and QuickBooks Visa Debit Card is issued by Green Dot Bank, Member FDIC, pursuant to a license from Visa U.S.A. Inc. QuickBooks products and services are not provided by Green Dot Bank.
Mobile card reader is a standalone, optional device. New, approved GoPayment merchant accounts eligible for one (1) free reader. Free unit is applicable towards the lowest cost mobile card reader available at the time of redemption, through Intuit. See available mobile readers or purchase additional devices.
Next-day deposit features are subject to eligibility criteria. We anticipate that a large majority of customers who use bank transfers (ACH) with QuickBooks Payments will receive next day bank transfer (ACH) deposits as transaction history is established. New payments customers will be notified when next day bank transfer (ACH) eligibility is established. For next-day deposits, payments processed before 3:00 PM PT arrive at your bank the next business day (excluding weekends and holidays). Deposit times may vary for other payment methods, third party delays or risk reviews. Subscription to QuickBooks Online may be required.
Real-time access requires a connection to and participation by your financial institution.