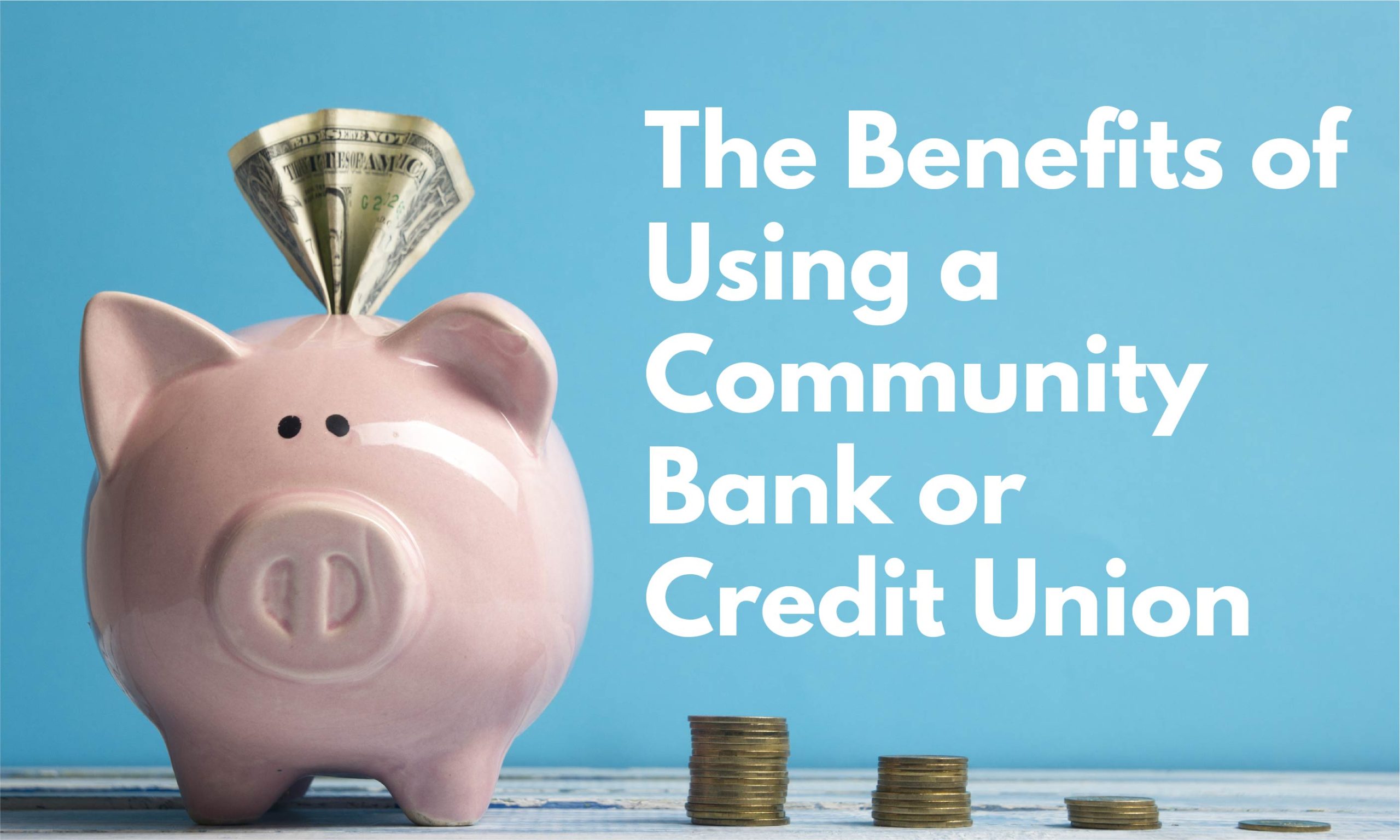 The Benefits of Using a Community Bank or Credit Union
Where a business chooses to conduct their banking can have a significant impact on that business.  Community Banks and Credit Unions typically are smaller operations that are run locally and can often provide advantages to business owners that larger state-wide and national banks cannot.  We have compiled herein several important reasons why small businesses should consider using a Community Bank.
Same Services but with Reduced Costs – Typically a locally owned institution will offer the same services as a larger one, such as online banking, bill payment, and debit cards. Average fees charged are usually much lower than those charged by big banks.  Studies have shown that they also offer better interest rates on savings accounts and better terms for credit cards and other loan products.
Keep Your Money in the Local Economy – While community banks and credit unions make up less than one-quarter of all bank assets, they make more than half of loans going to small businesses. Simply put, the funds you deposit into your account will be much more likely to grow the local economy when you bank locally, as opposed to paying salaries, bonuses, and dividends at one of the big banks.  A recent study found that the 20 largest banks in the United States control 57 percent of bank assets, but devote just 18 percent of their commercial loan portfolios to small businesses.
Keep Decision Making Local – When you use a big bank there are often multiple layers to the decision-making process, with the local branch often having little say over how bank funds are invested. With a local bank, business owners often are able to build personal relationships with decision-makers that better understand local needs.  Allan Rasmussen, Senior Executive Vice President at Hometown Bank of Friendswood notes that "Community banking is relationship banking; it is a relationship culture, not a sales culture."  Because of these relationships, local bankers often are able to make loans and investments that bigger banks might reject.
Commitments to the Local Community – Local banks are much more apt to be directly involved in their local community. Owners, managers, and other decision-makers are members of the community; they know and understand the needs of their community.  These connections lead local banks to have a greater vested interest in the health of the local community; the banks health is often moving in direct relation to the health of the local economic community.
Support of Productive Investment. Unlike big banks, which answer to shareholders and Wall Street, local banks have as their primary activity making loans and other productive investments.  Local banks are far less likely to be invested in risky activities that may or may not have a large payout.  These banks are more focused on local investments that benefit the local community.
Better Access to Decision Makers – Calling a big bank generally results in customers being placed on hold, listening to bad elevator music, and ultimately being connected to someone in a call center that might not even be US-based. Not that these are not good people who want to help, but they do not know you or your business and its needs.  Banking locally you are much more apt to be able to visit the branch or make a phone call and speak to someone who knows you and your business; with local banking, you are more than an account number, you are a customer that is important to the bank.
Community Involvement – Local banks frequently give back to their communities. This comes in many forms, such as scholarships to graduating senior high school students and sponsorships of local groups and activities presented by schools, cities, and civic organizations.  Local banks can often be found in local schools and other organizations teaching financial literacy, helping the next generation better understand finances.
Whether you're a small, medium, or large business VARC Solutions can assist you with many business and financial needs.  Contact us today to find out how.