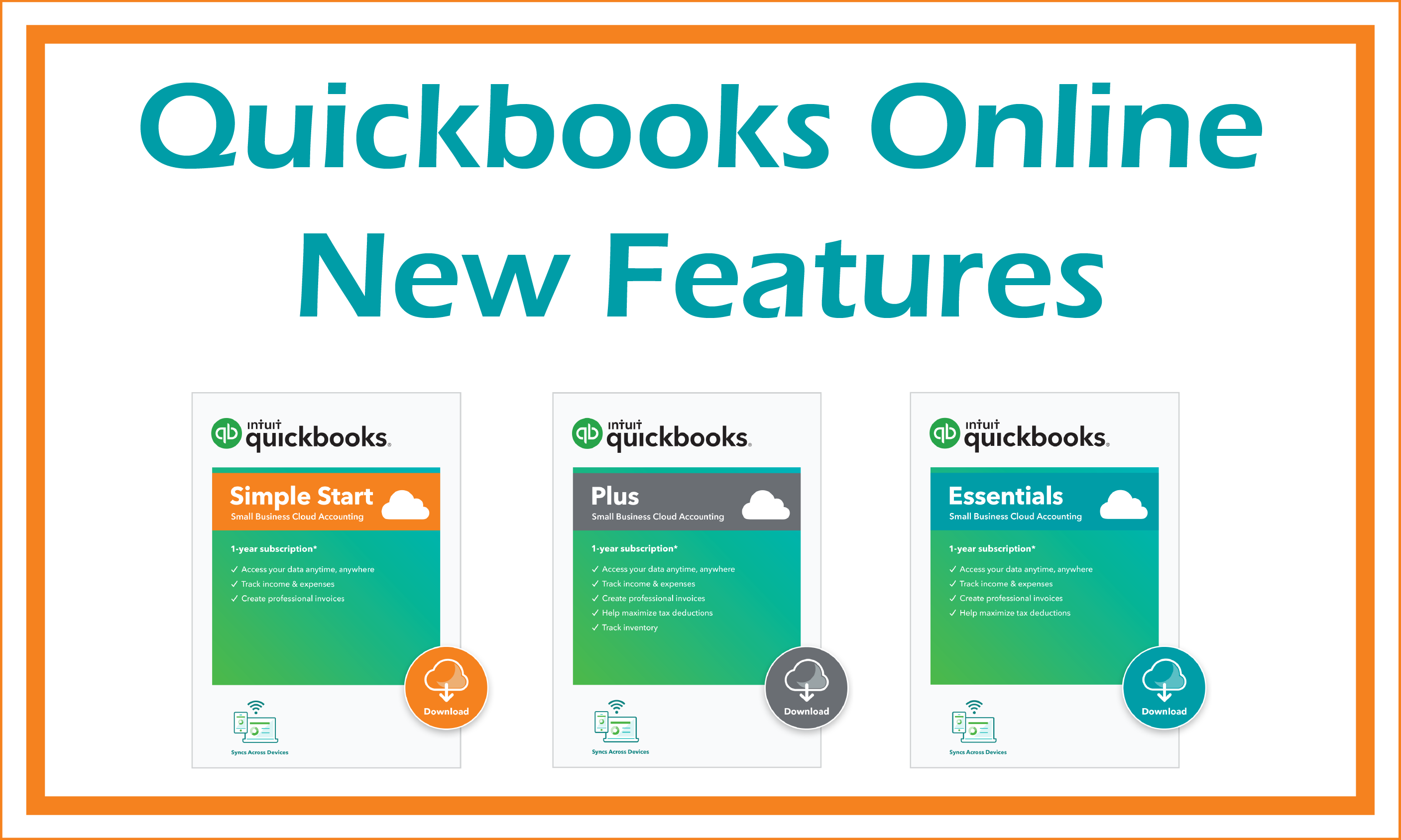 QuickBooks Online is perfect for small businesses that need to be able to access their financials on the go. VARC Solutions, staffed by a team of certified QuickBooks ProAdvisors® can guide you to the version that best fits your business needs. Intuit regularly updates QBO to add or upgrade features. In this article we will shine a light on some of the most recent new and upgraded features, describing how they will make running your business easier and more efficient.
For all versions of QuickBooks Online
A terrific feature of QuickBooks Online is the ability to forward bills and receipts to 'receipts@quickbooks.com' and have them added to your QBO file. But how does this work if you are sending these for multiple companies? You certainly do not want to have a bill applied to the wrong company. A new feature that will help you avoid this situation is the ability to create one unique customizable email address per company. This way you will always be certain that bills and receipts have been forwarded to the right place. The process for setting this up is simple. Rather than sending all receipts and bills to a single email address, you can create a custom email address with the format 'customizedbytheuser@qbodocs.com.' Once the new address is created, send your items there, but note that once you have created this new address, you will no longer be able to send them to recipts@quickbooks.com. Also note that this address will no longer be active after October 1, 2020.
The 'Banking' tab has been redesigned, top to bottom. Not only does it now have a different general appearance, but new features have been added to make managing bank transactions easier to navigate.
o Interface improvements were made to simplify batch actions.
o Improved feature clarity in tab names was implemented, such as changing 'Reviewed' to 'Categorized.'
o New functionality was added to sort and group transactions into batches. Note that this action is disabled by default and must be manually enabled.
o Additional filters and search criteria were added.
If you are signed up for QuickBooks Payments, you can set up a QuickBooks Cash Account where all of your customer payments get deposited. QuickBooks Cash was launched in September 2020 as a no-fee business bank account that offers fast payments, high-yield savings, custom forecasting tools, and more. Not only that, but it syncs automatically with QuickBooks to provide for seamless accounting. Important conditions and limitations apply. Features include:
o Instant Deposit with no extra cost, so you can see your money within 30 minutes with no added fee (if eligible).
o Virtual envelopes let you set aside funds into specified areas from their QuickBooks Cash account for business goals and expenses.
o A Cash Flow Planner lets you forecast money in and out of the account for up to 90 days.
o Entry-free bookkeeping automatically syncs payments and spending, so that your books stay up-to-date without extra work.
o The account is free to open and there are no monthly fees or account minimums.
Schedule Instant Deposit to get money into your account when you want it to get there. This improvement to the existing Instant Deposit feature lets you pre-select the day(s) of the week you want to make automatic instant deposits. These can occur up to three times per day at 9 AM, 2 PM, and 9 PM Pacific Time.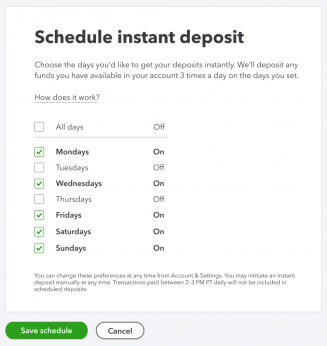 The new Amazon Business Purchases app lets you bring Amazon Business purchases into QuickBooks. If you have an Amazon Business account you can now seamlessly sync expenses within QuickBooks to review and categorize transactions, and then add them to your books. This lets you reduce data entry, see details – such as product description and cost – for each transaction, and categorize items separately and match them with bank transactions.
For QBO Advanced
You can assign tasks and work on tasks with just a few mouse clicks. With this update, you can view and respond to invoice approvals and/or custom tasks, increase collaboration by assigning tasks for team projects, and simplify the management of remote teams. Simply select 'Tasks' from the left-hand navigation bar and begin to assign and view tasks.
Batch creation of bank deposits is now available. Reduce time spent entering multiple individual bank deposits with this new feature. Batch Transactions have been extended to include Batch Bank Deposits by just selecting the Bank Deposit Transaction item and creating multiple deposits.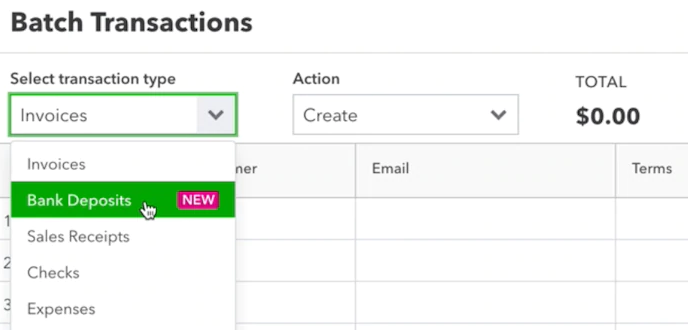 Performance center updates have recently been made to QBO. The performance center will now display Quick Ratio and Current Ratio. Quick Ratio measures the availability of any assets that can be quickly converted to cash to cover liabilities. The Current Ratio, on the other hand, is a measure of liquidity that compares the current assets of the company to its current liabilities. This can be very handy when major financial decisions are being made, such as capital improvement expenditures.
An automated invoice approval process is now available in QBO Advanced. The user can set conditions in 'Workflows' to approve invoices automatically; you no longer need to go outside QuickBooks to a manual process or a third-party solution. This will increase efficiency, improve accuracy, and simplify scaling.
A new tab on the left-hand menu called 'Tasks' will help you stay on top of endless tasks many small business owners need to handle regularly. Bank deposits, trips to the post office, sending invoices, making collection calls can be managed from this single location. Having all of this in a single location makes it faster and easier to assign tasks automatically, keeping task delegation under one roof so you can manage teams and increase collaboration.
Two new custom roles have been added; inventory manager and payroll manager. If you were hesitant to assign roles such as these before, due to the complexity of granting access to the correct reports and data so that these individuals could complete their tasks, this is the fix you have been looking for. The custom roles drop-down menu includes these two new options, with permissions pre-populated for these specific roles, allowing you to grant permissions with a single click.
Whether you're a small, medium, or large business VARC Solutions can show you how these new and updated features in QuickBooks Online will help you and your clients get back to doing what you know best and keep you out of the weeds with your bookkeeping processes. Contact us today for more information about QBO or any other products in the Intuit suite of business tools.