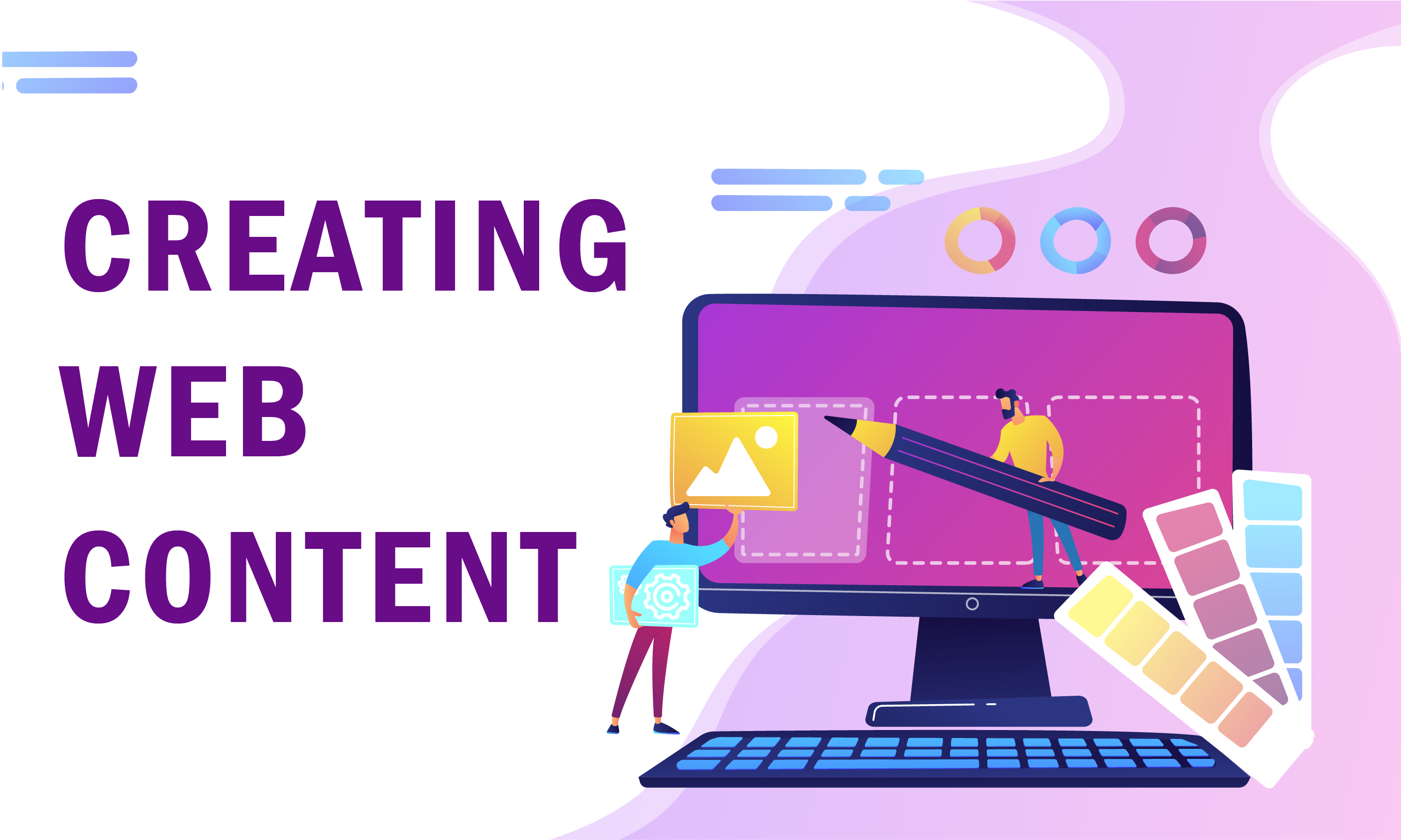 Marketing pros have been saying it for years, but it remains true that content (and giving customers what they are looking for) is what drives viewers to your website. In this article, we're sharing some best practices to maximize the impact of your website and social media content strategy, which can ultimately lead to more traffic and sales!
Two Key Content Strategies
1. Update Your Website Regularly (once a quarter at a minimum)
Nothing is as painful as looking at a site that obviously hasn't been maintained in years. Great examples of what NOT to do is having a calendar of "upcoming events" that dates back to 2018. So, make sure you update your site to keep it current.
What to add? Add things like a sales banner with information about products you sell, highlighting a new service you've just added, spotlight a new employee, or highlight a press release announcing an award your company has recently won, etc.
Website search "bots" look for current content on your site and help in your search ranking to help you get discovered by your clients.
2. Keep Content Fresh with a Blog
A blog can highlight your company, its products, and solutions for your clients. A blog can also demonstrate that your company is an expert in your field.
But beware…a blog is a commitment. And it's a long-term endeavor. Endurance is the only want a blog will pay dividends. Again, no one wants to read a blog with a most recent post date of 4/1/2015…the date you launched your site! That 1, 2, or 3 initial posts, so you would have some blog "content", isn't going to attract visitors. Pick a topic you are passionate about and just make a regular part of your weekly or monthly content generation cycle.
And if you're an over-achiever, turn your blog into a VLOG (video blog)…with engaging video content. The content can be virtually the same, but recording yourself speaking the content on camera can be more engaging and impactful.
Content Syndication Services – BEWARE
There are service providers that will create content for your website, blog posts, and the like. However, some charge as much as $500.00 per month for original content. And that content, written by someone else who doesn't truly know your business and your customers is likely to be pretty crappy.
If you know your business and your customers, you're in the best position to write the content, even if you aren't a wordsmith, or failed your English class in college. It is better for you to write it and have a grammarian edit it, then to have someone else write it for you IMO.
Now, if you are in a niche industry, and a content creator with that same niche industry experience offers to write content for you, then it's worth considering.
Be Consistent & Leverage Your Time
Your website traffic will improve if you create original content on a regular basis. Not only will you have more "pages" or "posts" for a search engine to index, but having new pages/posts is a sign to Google that your site is not dormant.
You can also leverage your site content on other social media channels, where your customers are already consuming content, such as LinkedIn, Twitter, Facebook, Instagram, and YouTube.
In conclusion, customers will often visit a site before calling or deciding to buy from you. Having new, updated, and relevant content can help a hesitant visitor go from prospect to client. So, make the most of your website by continually adding great content.
About VARC Solutions
VARC Solutions is a QuickBooks and Quick Base Solution Provider. If you need help with anything related to QuickBooks, give us a call. If you need a cloud database solution, CRM, project, and task management or inventory solution give us a call. We've been in business for over 21 years, and a big part of our growth and success has been our website. Let us know how we can "help you get back to your business"!