QuickBooks Time Makes Accounting for Employee Time a Breeze
Tracking employee time can be one of the most important tasks performed by an employee for their employer.  After all, employee time factors into many aspects of the business owner's bottom line.  Employee time determines what will be invoiced to clients, how much money will be allotted to payroll, how efficiently the employees are at flat-billed tasks or projects, and much more.  Given the high level of importance attached to accurate employee timekeeping, it is best not left to numbers of hours worked written on sticky notes or entered into cumbersome spreadsheets; the most judicious employees will sometimes make mistakes, or the worst scenario an employee can steal intentionally or unintentional steal time.
With such an important part of the business, we need a strong and easy-to-use tool for our employees. Well, we have the tool that you were looking for and need.
This handy software package lets employees easily enter time whether they are in the office or out in the field.  Some of the best features are listed below, although these are not all of the features of this tool.
Employees working in a traditional office environment can easily clock in and out with just one click.  Take a break, change job codes, or add timesheet details instantly.  With both the desktop and mobile versions, an employer can, at a glance, see what each employee is working on and where they are performing that work.
Remote Desktop Timekeeping
With more employees working remotely than ever, and with this trend likely to continue, accurately tracking employee time when the employee is away from a central office environment is critical.
Remote Mobile Timekeeping
Many trades businesses, such as plumbing, electrical, and HVAC, to name a few have the majority of their employees working in the field at customer locations.  QuickBooks Time has a mobile app that allows these workers to clock in and out from anywhere on most any mobile device, such as a cell phone or tablet.  Not only will the employer know when they clocked in and out, but also where they clocked in and out with the GPS tracking feature and Geo-Fencing of QuickBooks Time.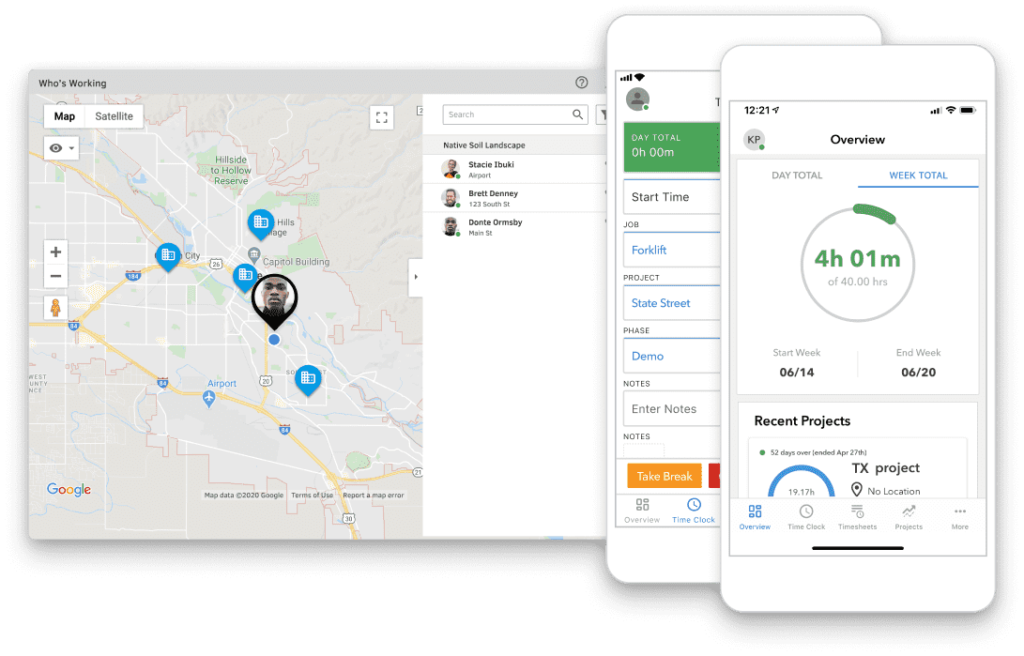 Employers will no longer need cumbersome spreadsheets to create work schedules.  Whether they need to schedule by the job or by the shift, this software makes it faster and easier to build schedules and share them with employees.  It will also help the employer save time that can then be allocated to more important tasks.
Employers can set notifications to be delivered by either text or email.  They can remind employees to submit timesheets with automated notifications, set notifications that push shift schedules and schedule changes, and set reminders for when they should approve timesheets each pay period.
These features, and many more, make QuickBooks Time a feature-rich solution to meet employer timekeeping needs.  What's more, being a part of the Intuit family of software solutions, QuickBooks Time fully integrates with all versions of QuickBooks, both desktop and online.

Our Recommendation
VARC Solutions wholeheartedly recommends employers deploy QuickBooks Time.
VARC Solutions is a business you can trust with your accounting, bookkeeping, payroll, sales taxes, training, and business consulting needs.  We're QuickBooks certified experts, and we're experienced integrators with QuickBooks Time, Avalara for Sales Taxes, QuickBooks Desktop, QBO, and others, and we've been in business for over 21 years and have lots of happy clients and google reviews to demonstrate our value.
Contact VARC Solutions to find out how we can assist you, save you some money, and help you get back to your business.