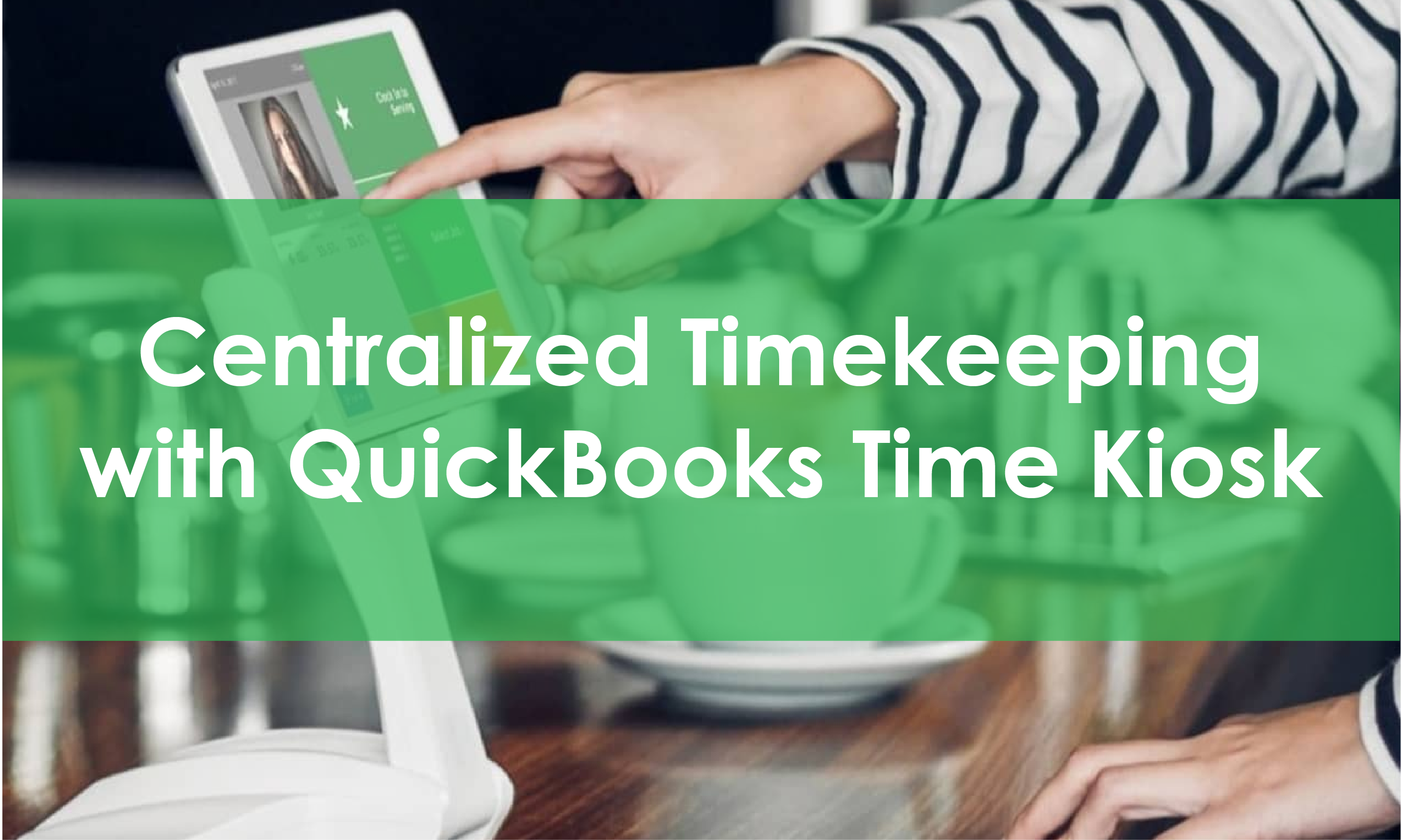 Centralized Timekeeping with QuickBooks Time Kiosk (Formerly TSheets Kiosk)
Do you have warehouse workers?
Do you have the employees that move around and still need to clock in and out for each job?
If so, then you need to have a look at QuickBooks Time.
Tracking when employees clock in and clock out is one of the most important aspects of any electronic timekeeping system.  Many business owners work in an environment where individual desktop and/or mobile timekeeping is not a practical solution.  Centralized timekeeping using the QuickBooks Time Kiosk is a great way for many employers to keep an accurate record of when employees clock in and out.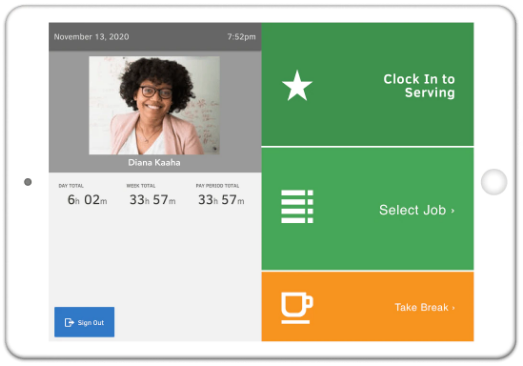 User Interface for QuickBooks Time on a Tablet
Feature-Rich Application – Monitor on-site attendance using the following features.
Device Compatibility – The kiosk is easy to set up; the online punch clock works on any tablet, desktop computer, or laptop with an internet connection. When employing a tablet, iOS 8.0+ is required for iPad and OS 6.0+ is required for Android.  If using the punch clock on a computer, the browser must be Chrome 45+, Firefox 33+ or Microsoft Edge.  QuickBooks Time punch clock is not designed to operate on mobile devices.
Unique Login for Each Employee – Each Employee is assigned a unique PIN that they will use when logging onto the Kiosk.
Quick Clock In – Employees working in one location can track time from one device to another, clocking in or out in approximately 20 seconds per employee.
Easy Integrations – Employees can review and submit timesheets from the kiosk.
GPS Tracking – When using multiple Kiosks in your workplace, add a location to each time clock, so admins or managers know exactly where each timesheet is coming from.
Photo Capture – Of great importance is ensuring that the person clocking in is the person that they claim to be. This feature employers can enable photo capture to curb time theft and buddy punching. This feature is being discontinued as of June 30.
Detailed Reporting – Categorize time data by job, task, employee, group, or project for job costing and resource allocation.
These features make QuickBooks Time Kiosk a feature-rich solution to meet employer timekeeping needs.  What's more, being a part of the Intuit family of software solutions, QuickBooks Time Kiosk fully integrates with all versions of QuickBooks, both desktop and online.

Setup is a breeze and only takes a few minutes using the following steps:
Purchase the software or sign up for a free trial.
Select Feature Add-ons and Manage Add-ons. Then install the Kiosk.
Add a device, get the authorization code, and set your preferences.
Set employee PINs.
Launch the punch clock.
Our Recommendation:
VARC Solutions wholeheartedly recommends employers deploy QuickBooks Time Kiosk.  In a survey on nearly 5000 users, it was reported that time saved processing payroll was approximately 3 hours per week and billable time was increased by approximately 11 percent with increased timekeeping accuracy.
VARC Solutions is a business you can trust with your accounting, bookkeeping, payroll, sales taxes, training, and business consulting needs.  We're QuickBooks certified experts, and we're experienced integrators with QuickBooks Time, Avalara for Sales Taxes, QuickBooks Desktop, QBO, and others.  VARC Solutions has been in business for over 21 years and we have lots of happy clients and google reviews to demonstrate our value.
Contact VARC Solutions to find out how we can assist you, save you some money, and help you get back to your business.