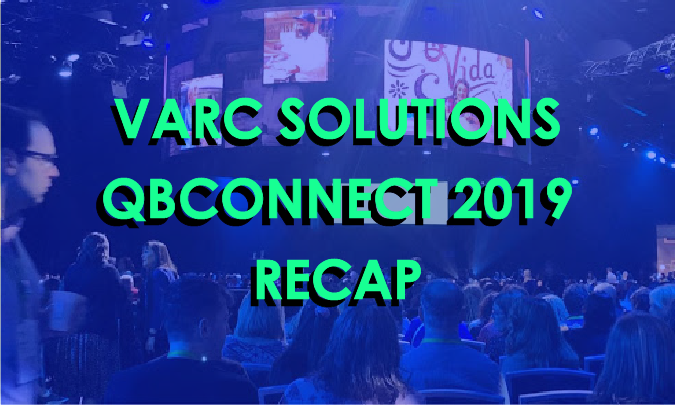 VARC Solutions Attends QBConnect 2019
QBConnect 2019 Recap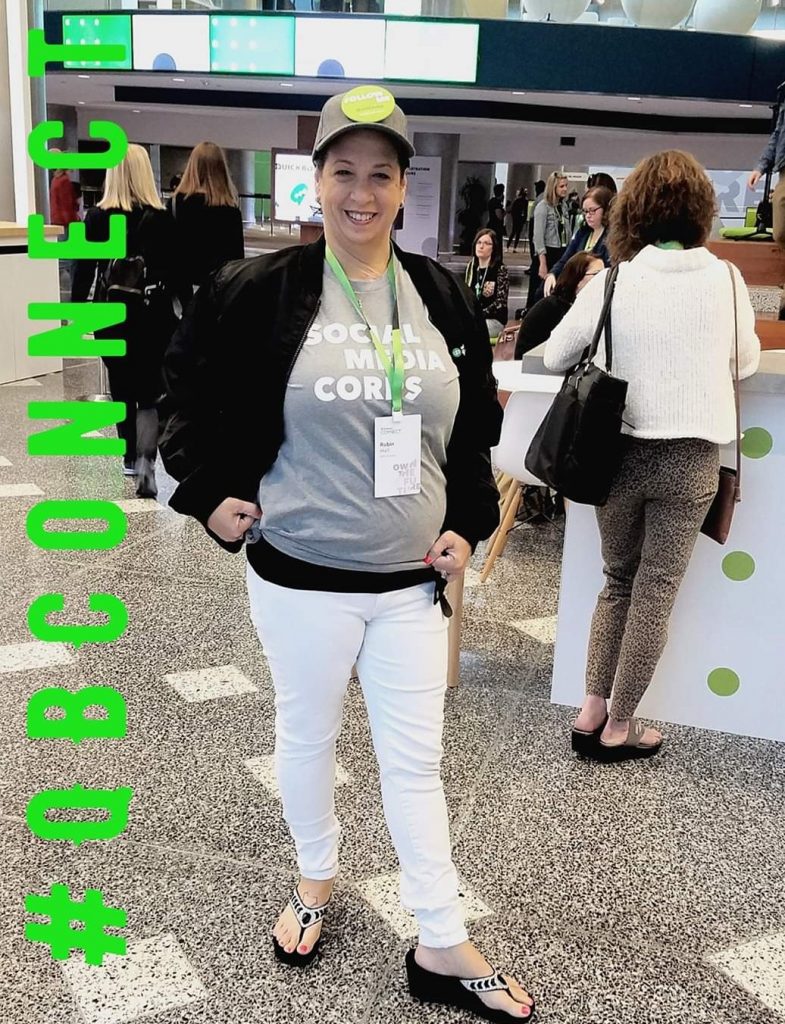 Every year we look forward to conference season. Not only is it an opportunity for us to get more advanced training on all things QuickBooks, it is a great time for networking and seeing what others in our industry are doing in their businesses. It is the most existing, tiring, and exhilarating week of the year.
VARC Solutions tries to stay on top of all the hot topics coming out for QuickBooks each fall. One of the best ways that teamVARC can do that is to attend the QBConnect Conference held every fall in San Jose, California. For 3 days in November, the VARC staff is immersed in a non-stop learning environment geared to helping them provide the best products and services to their clients.
Prior to QBConnect, there is a pre-conference event for the Reseller team to learn about new Product offerings from Intuit and to honor those that excelled in the retail space.
VARC Solutions was honored this year with two awards at QSP Reseller Conference; the first is the Top Payroll Partner for FY 19 (Executive Tier) and the second is the Top Enterprise Partner for FY 19 (Executive Tier). These awards are given to the QuickBooks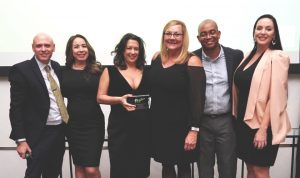 Service Providers with the top sales in their market segment.
Robin and her staff strive to make sure that the clients they serve are in the right product for their business but also get the best pricing available on those products. As the product offerings from Intuit are growing as technology improves and changes, it is the responsibility of the VARC team to keep up with these changes and make sure that they can help clients with the right product selection and then training for their staff.
Our certified ProAdvisors spent 3 intense days learning the latest trends and strategies from industry professionals across a wide range of topics. This year the event started off by going to Mountain View to the Intuit headquarters hearing from the Intuit CEO, Sasan Goodarzi and the EVP and General Manager for Small Business and Self-Employed Group, Alex Chriss.
After the Reseller portion of the conference, our team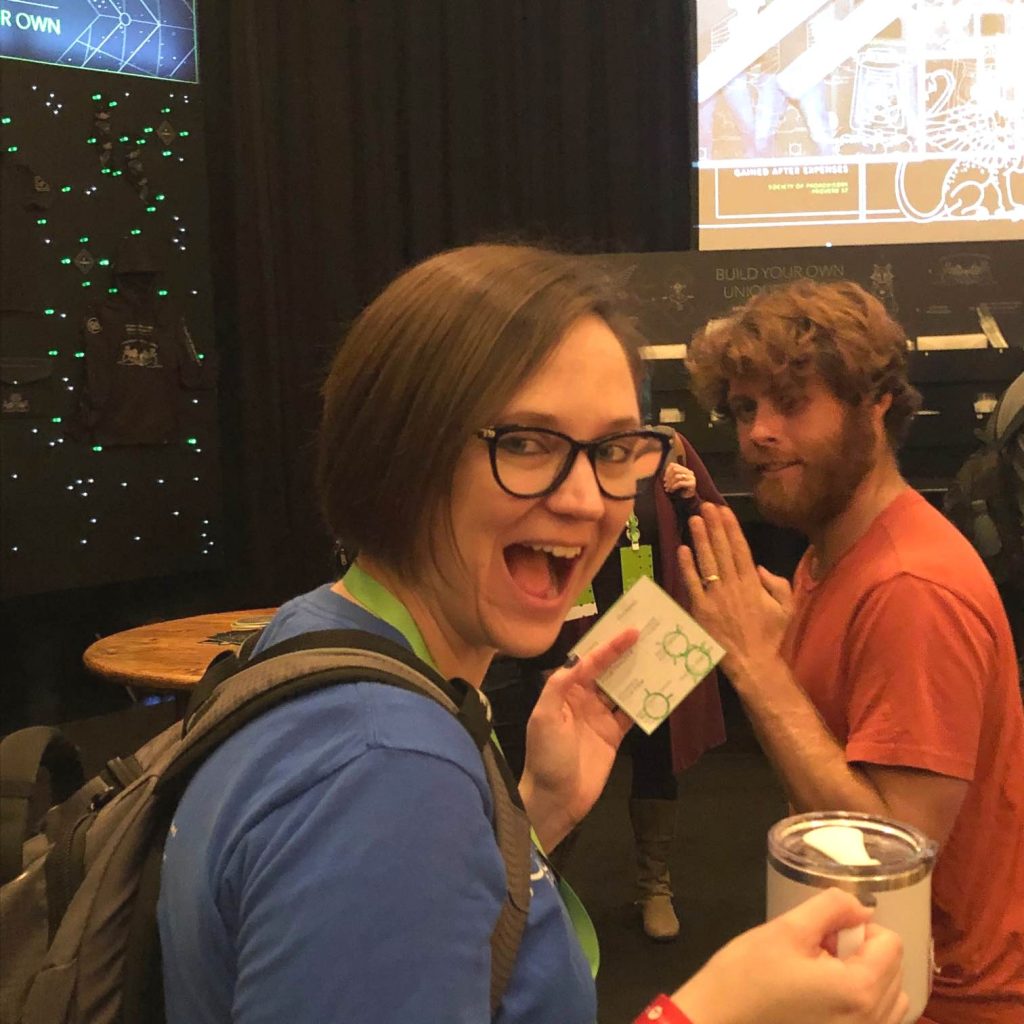 swiftly moved to education on everything a small business would need to know about. If you need to know more about growing your business through the implementation of a social media strategy – they've got it covered. If you are interested in knowing about the 10 things that successful bookkeeping firms will be doing in 2020, then check that box too. If you are interested in finding out how to help small clients better understand the back end of their business using QuickBooks Online (QBO) – well, there was a session on that as well. The list goes on, with more than 35 breakout sessions available to the thousands of attendees at this year's conference; and that was just for one day. If the education on all things small business were not enough, the main stage line up was absolutely amazing.
Common
Award-winning artist and activist Common shared how to nurture the dreams of the young, overcome adversity, and address the persistent hope that lives within us all now and in the future.
Ashton Kutcher
Investor, entrepreneur, and philanthropist, Ashton Kutcher, honored by Time magazine as one of the 100 most influential people in the world, is the co-creator of the venture fund A-Grade Investments. They have invested in many tech companies, such as Airbnb, Spotify, Uber, Flipboard, and others. Mr. Kutcher also co-founded Thorn:Digital Defenders of Children, an organization driving technological innovation to fight the sexual exploitation of children.
Jennifer Hyman
Jennifer Hyman is the CEO of Rent the Runway, a company that has built a 'closet in the cloud' and empowers women to feel their best every day. Her company is one of the first female-founded and female-led companies to break the 1 billion dollar valuation barrier. Ms. Hyman launched Rent the Runway Foundation to help female entrepreneurs build scalable, high-growth companies.
These are but a few of the main stage presenters that both educated and enthralled the conference attendees. Others who spoke were Intuit CEO Sasan Goodarzi, and Rockstar concert Pianist Jade Simmons. Breakout Session presenters included nearly 100 experts from across the Intuit ecosystem; CEOs, CPAs, Consultants, and QuickBooks ProAdvisors.
When not being mesmerized and educated by this lineup of presenters, the VARC staff met representatives from many QuickBooks integration partners on the conference floor. From Avalara to TSheets, Bill and Pay to Right Networks, Abacusnext, to Zoho, Docusign to Yext. The VARC staff was able to be updated on product offerings from a wide array of vendors showcasing the latest third-party QuickBooks integrations. VARC staff members hold certifications on many of these products, including TSheets, Right Networks, GoToMyERP, Avalara, and Fishbowl. (Just to name a few).
As you can see, the staff at VARC Solutions stays on top of all of the latest developments in the Intuit ecosystem as it relates to QuickBooks and third-party integrations; all of this in an effort to better serve our clients and help them run and grow their businesses in the most effective and efficient manner possible. Call our sales team at  281-412-6914 today; they are always available to help you get back to your business!