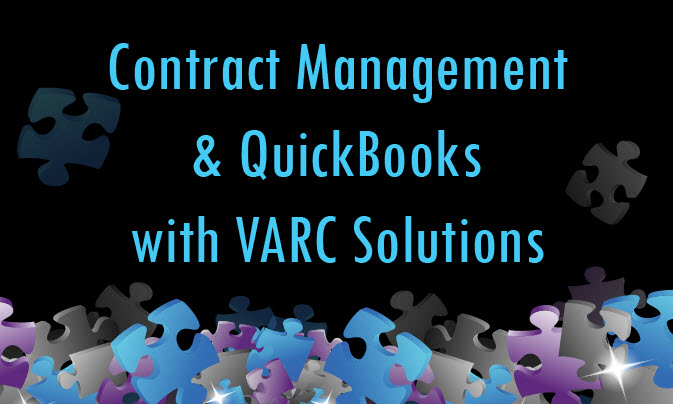 Contract Management and QuickBooks with VARC Solutions
While solutions like QuickBooks are ideal for tracking business expenses, income, and other financial responsibilities, the platform is also great for managing client contracts. Whether you choose to use one of the many available add-ons, or just rely on the basic functionality of QuickBooks, there are myriad benefits in doing so.
Importance of a Contract for New Clients
It's easy to underestimate the importance of a contract, especially when you're dealing with smaller projects and new clients.  However, situations like this actually stand to gain the most benefit from a client contract.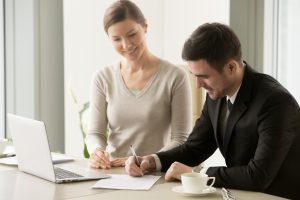 Accountability:  First off, client contracts help you establish accountability right from the start.  These contracts clarify asset ownership, individual responsibilities, deliverables, and more.
Protection:  Client contracts provide protection for both parties.  Since your contract is a legally binding agreement, both parties are held to the stipulations within it.
Clarification:  Contracts also help to avoid confusion and can clarify any uncertainties on behalf of either party.  They often serve as the final answer to most conflicts.
Expectations:  Finally, contracts help both parties understand their exact expectations, obligations, and responsibilities.  There's simply no room for argument when everything is spelled out in a legal contract that has been signed and validated by both parties.
Now that you have a better understanding of the importance of new client contracts, let's explore some of the most common elements that every contract should have.
What Your New Client Contract Should Include
Although there are plenty of generic contract templates available online, these are rarely specific enough to meet your needs, as well as your clients'.  In some cases, you might be able to modify a template in order to make it fit, but more often you will want to draw up a brand new contract.
In either case, it's important that your contract covers the basics and necessities of a legally binding agreement.  These include:
General Overview:  Begin your contract with a general overview of the entire agreement.  Although this should be a concise statement – no more than a paragraph or two – it should summarize the basic agreement and some of the more important nuances.  It should also cover the potential consequences if either party fails to hold up their end of the contract.
Responsibilities of both parties:  Make sure to go into great detail when outlining the specific responsibilities of both parties.  Not only does this let you solve any issues that might arise in the future, but it lets everyone know exactly what is expected of them.  Failure to meet any of these expectations – including the contracted deliverables – could result in a breach of contract.
Overall Scope of Deliverables:  Use your contract to clarify any expected deliverables.  If applicable, include a timeframe and any applicable quality standards.  This ensures that everyone will receive exactly what they've expected and within a reasonable timeframe.
Total Ownership:  Detail the total ownership of the project.  Does one party have complete control or do both parties share responsibility?  Answering questions like this in the initial contract and onboarding process can spare everyone from confusion in the long run.
Included Warranties:  Make sure to mention any service guarantees or product warranties within the contract.  While this might not apply in every scenario, details like this are important when discussing a product or service that might need to be replaced or updated in the future.
Consequences and Actions for Contractual Changes:  Don't forget to spell out consequences or actions for any contract breaches or modifications. Remember: contractual changes don't always have to result in a breach of contract.  As long as both parties agree, these legally binding agreements can be changed over the course of time.
Note that this is not an all-inclusive list.  There are other elements, including further stipulations and nuances, which might be useful in your particular client contract.
How VARC Solutions can Help You
As you can see, a lot goes into the average contract.  Not only does it need to address the original agreement in question, but it also has to clarify any expectations or deliverables and clearly outline any potential consequences.  If you need assistance when it comes to developing new client contracts, or if you're interested in learning more about how VARC Solutions can help you with your QuickBooks implementation, contact us today.