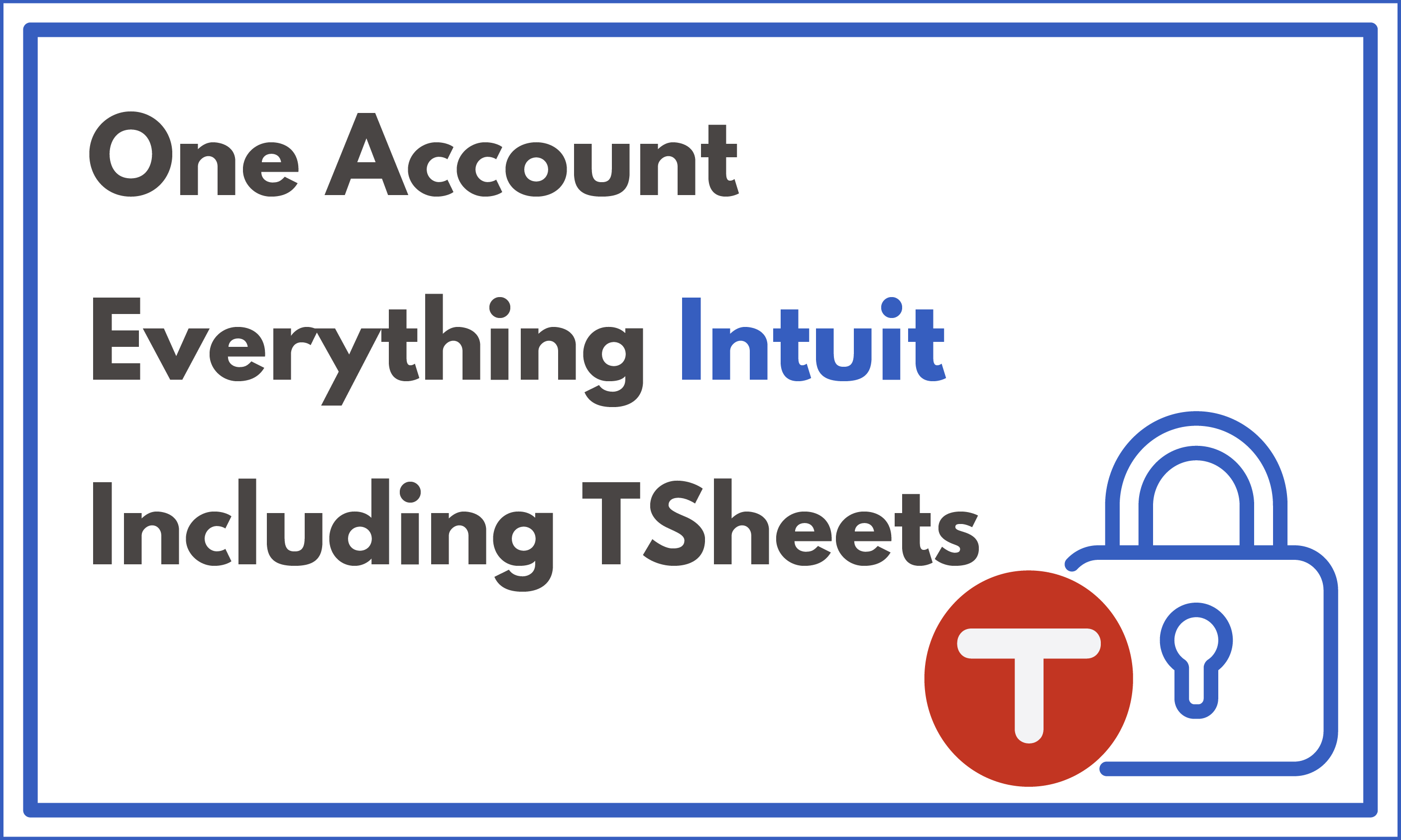 One Account – Everything Intuit – Including TSheets
VARC Solutions is pleased to announce that TSheets will be upgrading their security protocol to the same higher standards that protect millions of QuickBooks users' personal and sensitive information.  Each user will have one account (the same username and password) for all Intuit products, including TSheets.
Why is this happening?
As part of the Intuit suite of products, TSheets by QuickBooks is upgrading to meet the same security standards as all other Intuit products.  All users will now have a single account for everything Intuit.  This will allow TSheets to provide more insightful features, enhanced data security, and more opportunities for its users to streamline business operations.
When is this happening?
Intuit will start upgrading our clients' TSheets accounts over the next 6 months.  We'll keep you posted regarding updates along the way.
What's changing?
All VARC Solutions TSheets clients will update their TSheets sign-ins to meet the new Intuit security requirements.  Once this update is completed, each user's account (user ID and password) can be used to sign in to all other Intuit products.  If you already use any other Intuit products, such as QuickBooks, you will be able to use your Intuit account to sign in to TSheets.
Important changes for you to know about:
All TSheets users will be required to have either an email address or mobile phone number associated with their account.  This means that every employee will have to register an email or phone number.
After the account has been updated to the new Intuit security protocol, TSheets admins will no longer be able to reset passwords for employees.
What do TSheets users have to do?
No action is required right now.  All of our TSheets clients will receive emails from Intuit that will assist them with this upgrade.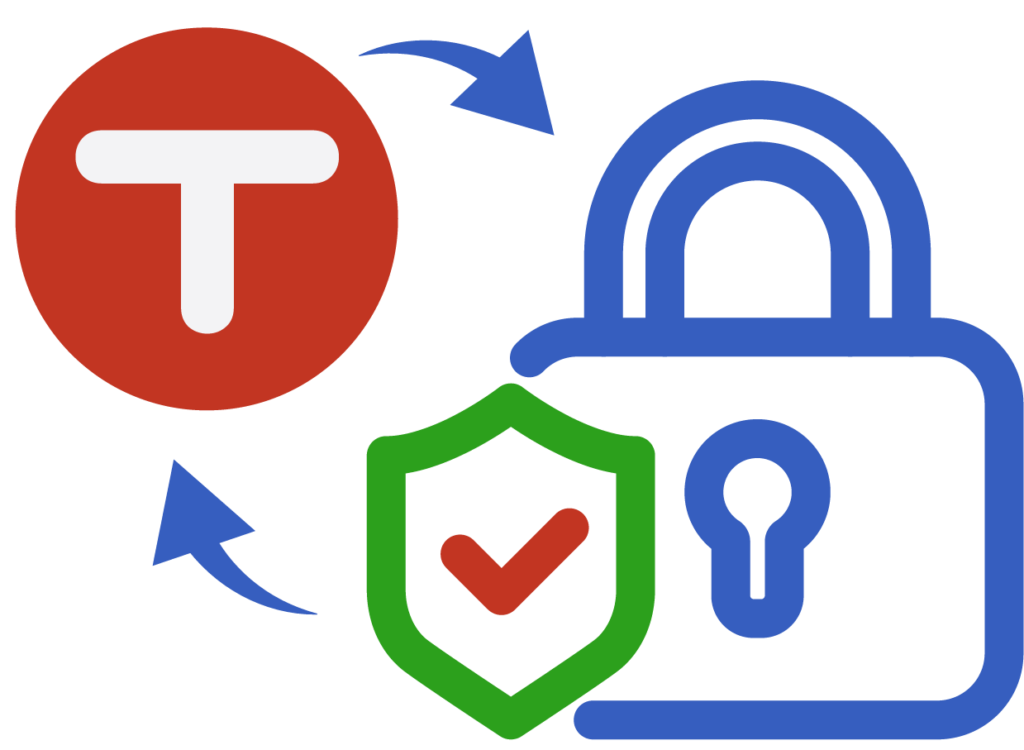 Where can I find more information about this?
And you can always contact VARC Solutions directly if you have any questions.  We're here to help.
FAQs
How do I update my sign-in?
Updating your sign-in is simple.  When prompted inside the app, verify your user ID and password.  This will update your existing user ID and password to an Intuit account.  You may be prompted to update your user ID (it is suggested that you use an email address) and/or update your password to ensure it meets the stronger security requirements.
What if I don't update in time?
Within TSheets you'll be notified how long you have to update your account.  If you don't update within this timeframe, you'll be unable to sign in to TSheets.  Users will be sent a link that will allow them to update after the deadline.  The link will only be good for 30 days.  If that link expires, users will need to contact support to recover their account.
Users can also be invited to use the app again by a TSheets administrator.  Don't worry, your time and data won't be deleted or impacted.
Why do all users need to provide an email or mobile phone number?
All users will now be required to have an email address or mobile phone number on file for account recovery.  If you don't remember your current TSheets password, an administrator will be able to reset your password before you update it to the new Intuit sign-in.
IMPORTANT:  Once you update, account administrators will no longer be able to change or reset employee passwords or account information.  Users' Intuit accounts are secure and accessible only by the user.
How can users reset passwords?
To ensure all Intuit users' personal information is secure, each TSheets user will now be responsible for setting and/or resetting their own passwords.  Previously, a TSheets administrator could reset employee passwords.
How do I sign in to TSheets?
You can now sign in to any TSheets account at www.tsheets.intuit.com.  If you try navigating to your account's unique URL, you will be redirected.  Go ahead and bookmark the new URL.

The team of ProAdvisors at VARC Solutions is available to answer any questions you might have regarding TSheets or any other Intuit products.  If you need assistance with any of these products contact us today.