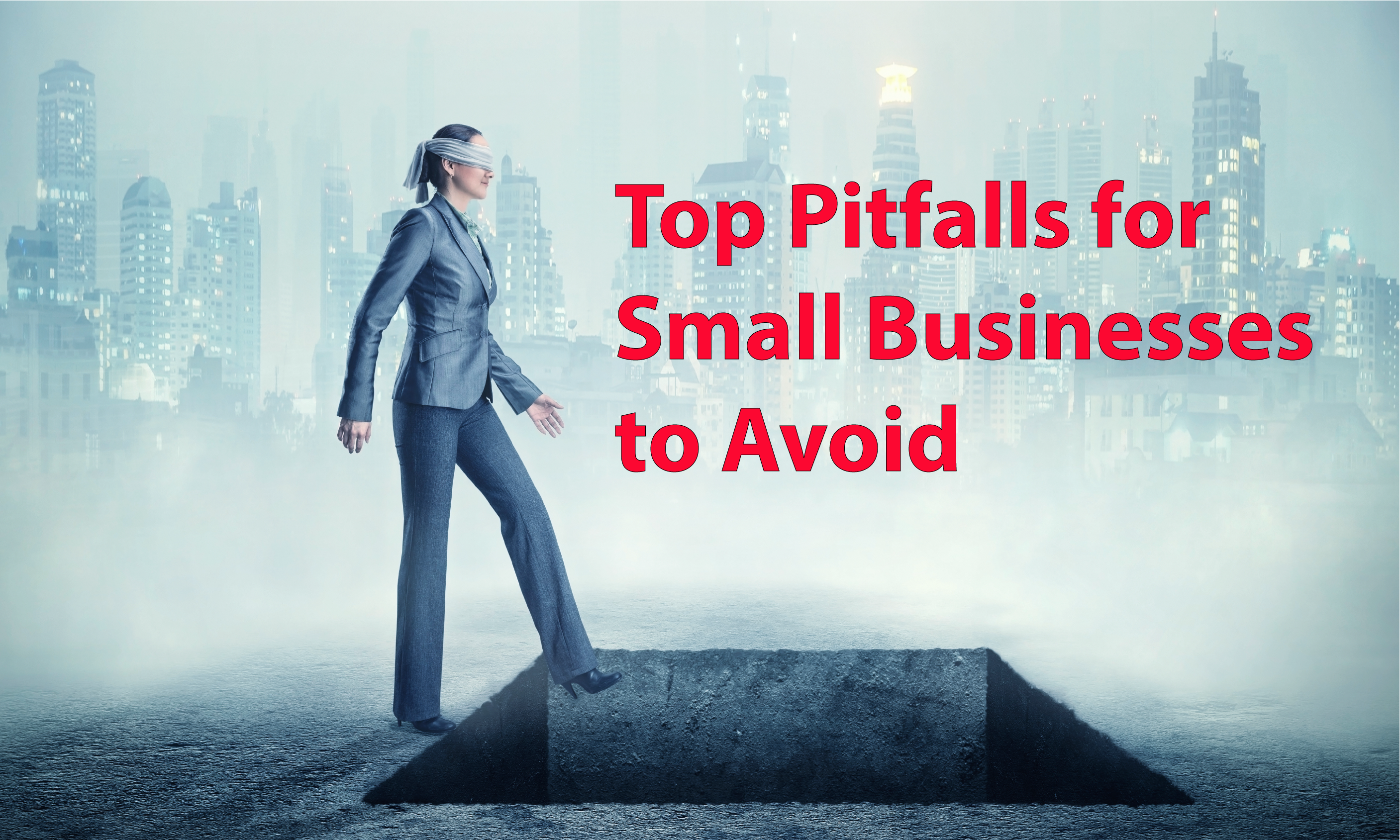 Top Pitfalls for Small Businesses to Avoid
This month VARC Solutions celebrates 21 years of being in business; over the years we have helped nearly 4,700 businesses grow and prosper in many ways.  Providing services in the areas of bookkeeping, software deployment, database development, and general business consulting we have discovered many pitfalls to avoid.  In this piece, we will focus on some of the common pitfalls we have observed that are detrimental to success.
Business Planning
At the top of the list is not having an adequate business plan in place.  Business owners typically start with an idea.  Working from this idea, ask yourself who the customer will be, where the work will be performed, how much will it cost to get started, when employees will be hired.  There are many questions that need to be answered before jumping in with both feet and starting your own business.  A proper business plan should answer these questions.
Capitalization
Inadequate capitalization/cash flow can stop a business in its tracks faster than just about anything else.  Determine whether you have saved (or can borrow) enough money to pay personal expenses during the start-up phase when business income may be irregular.  Once you have begun to obtain a solid client base and income has stabilized, begin saving for unexpected expenses or periods of reduced income.  Every business should maintain a rainy day fund and ensure that income flowing in is adequate to cover expenses going out.
Undervaluing Products or Services
An early lesson we learned at VARC was that the services we provide our customers are valuable and we should sell them for what they are worth.  If you start a retail business and sell products in an area where you will have competition, do not sell for too low a price just to get more business.  Keep in mind that cash flow is king and the price you charge for an item must not only cover the expense of selling that product but also bring in a profit.
Inadequate Marketing
Not having a good marketing strategy can lead to a business's quick demise.  A part of the initial planning should include how you will market your business.  There are many resources available at a very low cost or even free that can help you create a directed marketing strategy for building your customer base.  The Small Business Administration is an excellent resource.  There are also many online companies where you can access marketing tools for little or no cost.
Online Presence
Your marketing strategy leads directly into your online presence; not having one can be a recipe for disaster.  If you are starting really small, you can likely design and launch a website for a few dollars a month as a starting point.  As your business grows, so can your online presence.  Facebook, Instagram, LinkedIn, and Twitter are all valuable free tools.  But keep in mind, that in today's business world, having a website where potential clients can find a succinct description of who you are and what your business will provide to them, is a must-have.
Poor Financial Record Keeping
Over the years we have worked with many businesses that have fallen into the practice of not keeping adequate records of their finances.  One of the top reasons people contact VARC is to help them get their financials in good working order.  For small businesses, there are a variety of QuickBooks versions, one of which will meet your needs.  Keep in mind that as the business grows, so too will the need for adequate financial recording.
Overspending/Underspending
Both overspending and underspending can spell doom for a business that falls into these traps.  It is a delicate balancing act determining just what you should spend to keep your business working at an optimum level.  It will be detrimental to underspend by putting off necessary purchases.  It will also be a mistake to overspend on these necessities.  The receptionist at your office probably does not need the same computer that your marketing person does; don't splurge on the admin staff, but also don't cheap out on the tech staff.  Start small with marketing; take advantage of free and low-cost options.  You probably do not need a freeway billboard or TV ad when just starting out.
A Lack of Internal Processes
Inadequate internal business processes can lead to confusion, and ultimately, to failure.  In the beginning, you might not need much, but as a business grows, the roles your staff fill, and the processes and procedures they follow need to grow with them.  It is essential that everyone knows what their role is and how the business owner expects that role to be performed.
Difficulty With Hiring
Poor hiring is sometimes a problem for business owners.  In particular, during the early stages of a business, the owner will do all the hiring.  In reality, most of them do not have experience hiring staff, so this is often a shot in the dark.  A business owner that is hiring technical staff that will do work similar to theirs will likely be fine, but moving outside that area of expertise will be more difficult.  That is not to say it is impossible, and many business owners find great success.  Take advantage of low cost/no-cost resources online that can assist you in making hiring decisions.
Lack of Commitment
Finally, a pitfall that can confront any business owner is a lack of commitment.  This does not necessarily mean that they jump in and then stop caring if the business succeeds.  In some instances, a person might have to run their business on the side while staying employed with someone else.  This can limit the time available to focus on the new business but does not automatically mean it will not be successful.  Some businesses, particularly those that are online, can be done in less than 40 hours per week.  However, the new business owner does need to understand that in many instances long hours will be required to attain, and maintain success.  Be sure you are ready for that kind of commitment before you make the leap into the ranks of the self-employed.
Whether you are just getting started and need a simple solution or your business is more mature, VARC Solutions can help you stay on track and maintain focus.  Whether you need assistance with bookkeeping, want to streamline your business process flows, or desire to be more successful and profitable, we are here to for you.  Contact VARC Solutions to find out how we can assist you with your business needs and "Let you get back to your business."