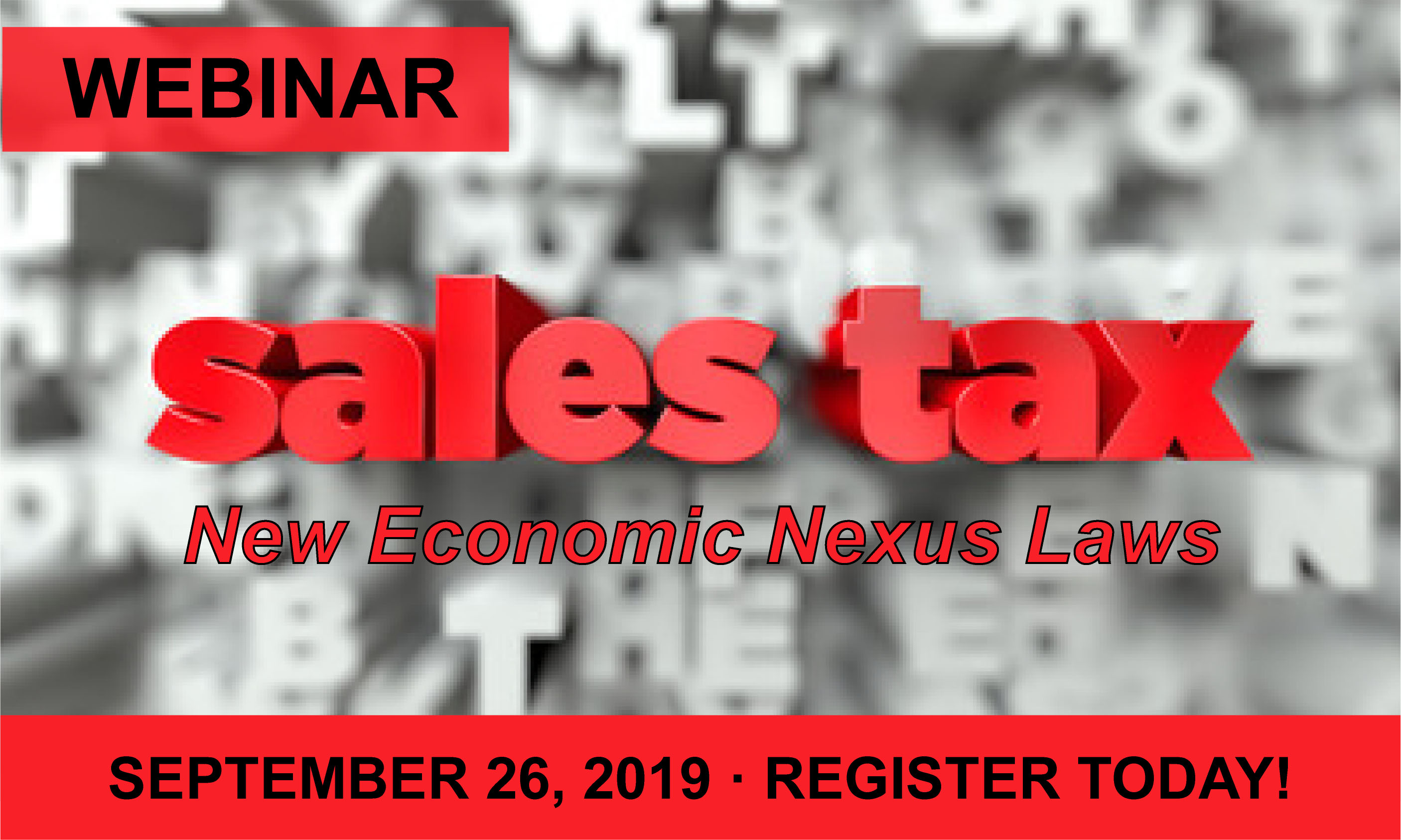 Webinar: Sales Tax Changes and Great Tool for Automating Calculations!
New Economic Nexus Laws
2019 has been a big year for sales tax changes and there no signs of them slowing down. New laws on remote sellers and other big changes across the U.S. might impact the way you think about (and manage) your business.
We are hosting a complimentary webinar to inform our clients about this very helpful tool to calculate sales tax in the new era of "Economic Nexus" requirements!  Sales tax laws have changed drastically in the last year, with new rules requiring companies to calculate taxes to charge for goods and services depending on where the customer is rather than where your place of business is located.
We love to help our clients save money and streamline their workflow. We have found and partnered with a company that we feel will change your business life!  If you charge sales tax for your goods and/or services, this will automate the calculations for you using real-time sales and use tax rates and rules.
Robin Hall will be doing a live Q & A with a representative from the maker of this sales tax calculator tool.  They will demonstrate how this software works when integrated with your QuickBooks account.
DATE: Thursday, September 26, 2019
TIME: 3:00 pm to 4:00 pm (Central Time)
We really hope that you can join us for this demo! Register by calling our office at 281-412-6914.