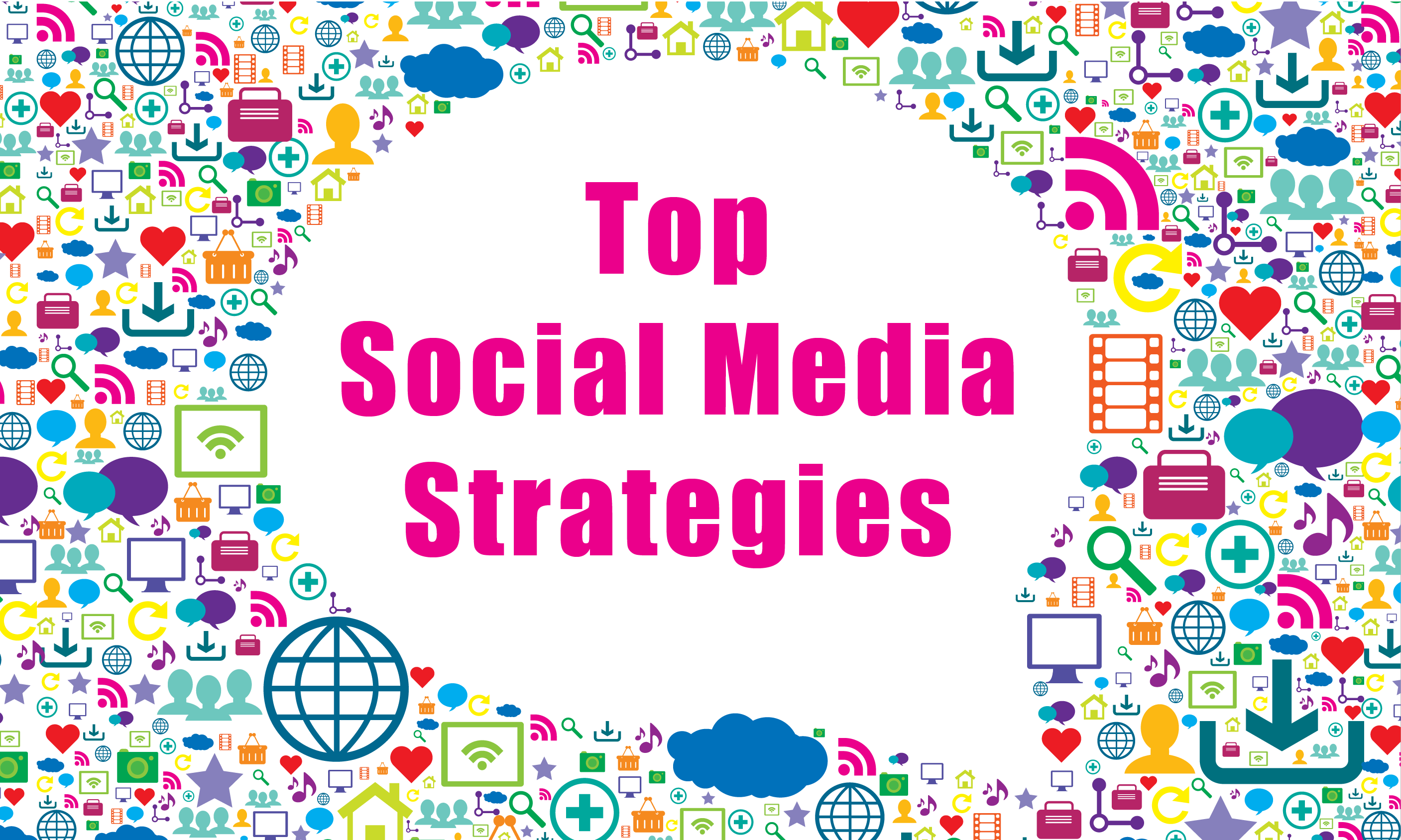 Top Social Media Strategies
Small businesses, in today's tight business economy, look for cost-effective ways to market to potential clients. At VARC Solutions we have discovered that there are a number of ways that this can be done with less expense but in keeping with the goals of maximizing exposure to, and collecting data from, potential clients.
Social media is an often low-cost, or even free, means of getting your sales message out to a large number of viewers. If you have a person on staff that takes care of marketing, they can set up an easy-to-follow schedule for posting to these platforms. Many of these strategies can be performed in just a few minutes per day.
Social Media Platforms
A simple Google search will show that there are literally hundreds of social media platforms, and each one has its own target audience. Research the most popular platforms and choose a handful that your business will embrace. Also, keep in mind that certain platforms are geared towards certain types of content.
Facebook is still the king of social media with over 2 billion active users. You may not need to get out in front of all of them, but you definitely want to present your products and services to as many of the 200 million users that are located in the United States. It is estimated that 75% of Facebook users interact with this platform on a daily basis.
YouTube is a fantastic way to get video out to users. YouTube is part of the Google family of applications, so to start you just need a Google account. We have found that setting up your own YouTube channel can be very rewarding. You can post all of your videos in a single location and your potential clients can find all of your posts there. They can also subscribe to your channel and be notified when new videos have been posted.
LinkedIn trends towards an older, more professionally oriented demographic. This platform is ideal for presenting technical information. Its subscribers are often interested in new developments in the business and scientific arenas.
Developing Content
When developing a social media campaign, create single interest-grabbing posts that will be used throughout the week. Post this item to each of the social media platforms you have chosen to be a target on a specified day of the week. We have found that the most productive way to do this is to spend the necessary time on a regular basis compiling a significant amount of content and then scheduling when all of this content will be posted. You will find that this is a more efficient way to allocate your time allotted to social posting.
Once you have begun developing content and posting on a regular basis, you will want to monitor your progress. There are again, many tools, often free, that will facilitate your monitoring activities. One single source that can perform this function is Hootsuite. VARC Solutions uses this to monitor progress made in our marketing campaigns. Many of the social platforms also include free monitoring; i.e., Facebook, Twitter, and LinkedIn. With this many free options available, try a couple and find the one that best suits your needs and that you feel most comfortable interacting with.
Other Content Sources
Developing your own content is a great way to get your brand out in front of a large audience, and let's face it, search engine ranking loves fresh content. However, if you are posting content on multiple social media platforms on a daily basis, it can become difficult to create enough content to keep this up. Many businesses have turned to curate content to fill in the gaps. Having determined who your audience is, it is a relatively short step to determining what sort of content they will want to view; that being content which shows you are a thought leader in your sphere of the business world. Keep in mind that you will not just be posting someone else's work, you will be putting your own spin on it. Another way to fill gaps is to recycle content. Last year's article on a particular topic is probably still relevant today and can be quickly freshened up to post again.
A few things you will want to do as you curate content are: Identify the type of content you want; should it be a video or text-based, humorous or serious, bullet-point lists or a narrative story. You get the point. And as you begin analyzing the data on your social posting you will better refine these characteristics.
Prioritize the amount of time you ultimately spend with each social platform based on the amount of time viewers spend there. Facebook has the highest average time spent by a user per day, so put more of your own efforts there. Twitter and LinkedIn users spend less time there so the content you post there should be more valuable.
Finally, do not be afraid to get outside your comfort zone. Ask a thought-provoking question, take a poll, or produce a video. Be creative. Look at what your competitors are doing and try to do something different that will set you apart from them.
Whether you're a small, medium, or large business VARC Solutions can assist you with your B2B needs. Contact us today to find out how.