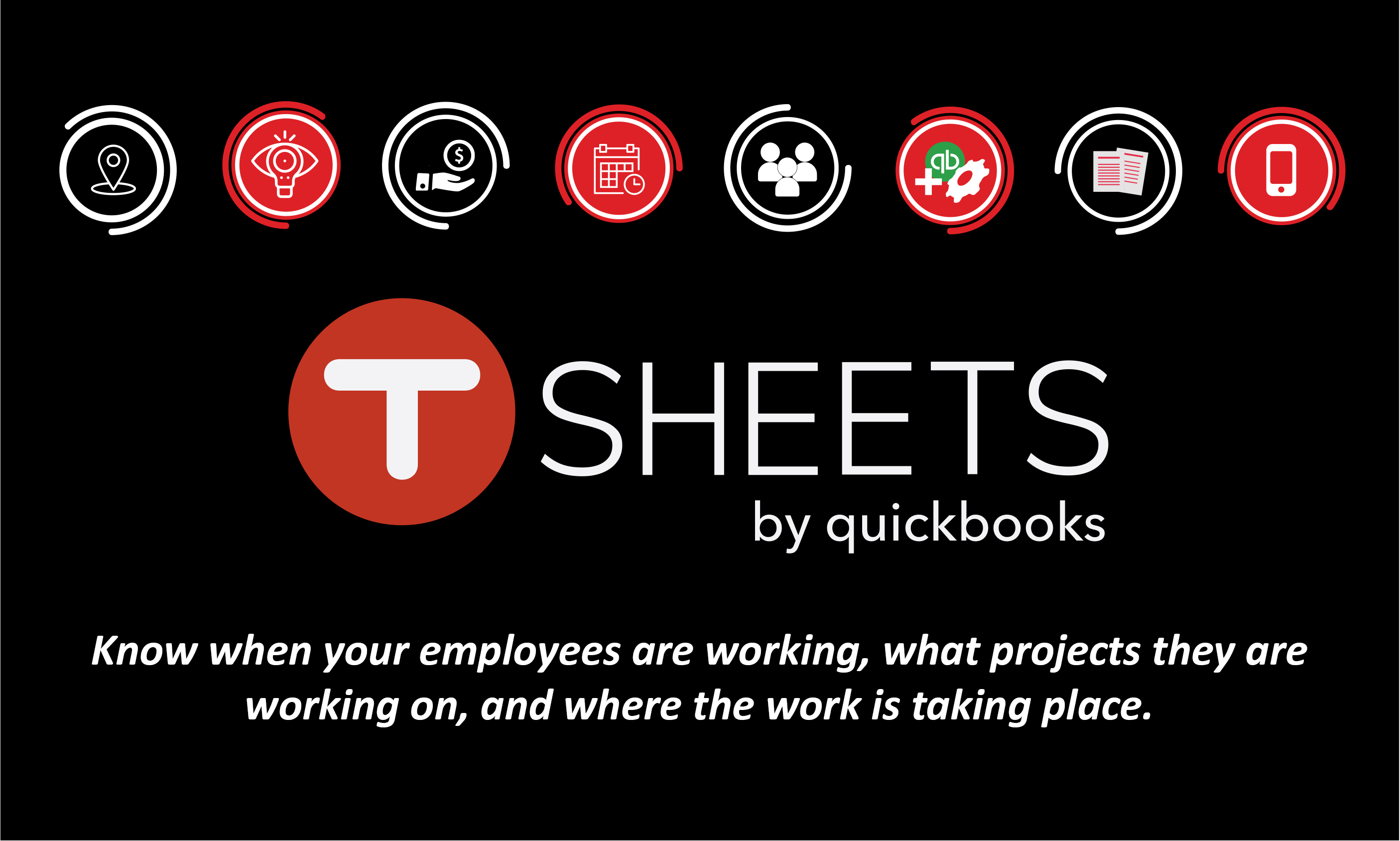 TSheets Puts the Employer in Control
TSheets time tracking puts the employer in control.  This software allows the employer to know when their employees are working, what project they are working on, and where the work is taking place.  TSheets can be used in the office via a desktop or a time clock kiosk, or out in the field via their mobile app.
TSheets addresses several issues common to many employers.  One of these is the amount of time spent by employers just managing employee time doing payroll.  TSheets surveyed over 2000 customers and found that they saved as much as 3 hours per week managing employee time, as well as reducing overall payroll costs.  When integrated with QuickBooks® by Intuit, there is no more manual time entry or paper timesheets to keep track of.
Easily track time on any device to streamline payroll, send accurate invoices, and save thousands each year!
Another issue employers have is employee time theft.  Many small employers do not consider this factor, but a survey of employees showed that nearly half of them will add between 15 and 60 minutes to their weekly timesheet.  These are hours that an employer pays for but was not actually worked.  This does not necessarily mean that all of this is malicious, but often it is accounted for by flaws in the employer's timekeeping system.  For instance, if an employee using paper timesheets arrives at work at 8:05 am but records 8:00 am as their start time, they likely were not intentionally 'stealing' time, but were just rounding down a bit.  The employee does not see this as an issue; it was pretty close.  But if ten employees do that a couple of times a week, that can add up to nearly 2 hours of pay for work not performed.  It seems irrelevant when looked at in 5-minute intervals, but multiply that times 50 weeks and it really starts to add up.
When an employee clocks in using the TSheets application, whether in the office or out in the field, the exact time is recorded every time they clock in and out.  Judicious use of TSheets by employees can help eliminate untold hours an employer is paying for, but receiving no benefit from.
As you can see, TSheets can be a beneficial, low-cost money-saving implementation that is easy to put in place and even easier for employees to use.  If you have questions about TSheets products or any other products that integrate seamlessly with QuickBooks® by Intuit, contact the sales department at VARC Solutions today.  We are on the web at www.varcsolutions.com or you can give us a call at 281-412-6914.  If you would like to test drive a free trial of TSheets for your business just click here to get started.